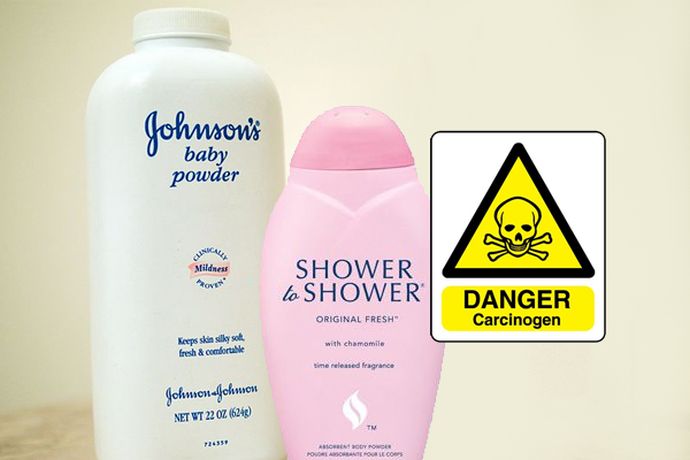 A St. Louis jury recently ordered Johnson & Johnson, the world's largest consumer healthcare company, to pay more than $110 million to Lois Slemp. Slemp is a 62-year-old Virginia woman, who claimed she got ovarian cancer (the deadly disease has now spread to her liver) after four decades of using the U.S. pharmaceutical giant's talcum powder products. The jury awarded $5.4 million in compensation with $105 million to be paid as punitive damages.
Lois, who sued Johnson & Johnson in 2012 when she was diagnosed with ovarian cancer, accused the company of failing to warn its customers of the cancer risks linked to its Baby Powder and Shower to Shower Powder. Ted Meadows, a Beasley Allen lawyer representing Lois, said in a statement:
"Once again we've shown that these companies ignored the scientific evidence and continue to deny their responsibilities to the women of America. They chose to put profits over people, spending millions in efforts to manipulate scientific and regulatory scrutiny. I hope this verdict prompts J&J to acknowledge the facts and help educate the medical community and the public about the proper use of their products."
In February 2016, a jury ordered Johnson & Johnson to pay $72 million to the family of Jackie Fox, who died of ovarian cancer in 2015 as a result of long term usage of Johnson & Johnson's talcum powder. In May 2016, a court in St. Louis awarded $55 million in damages to Gloria Ristesund, who used Johnson & Johnson's talcum powder for more than 35 years before being diagnosed with ovarian cancer in 2011.
In October 2016, Johnson & Johnson lost its third straight lawsuit when a St. Louis jury ordered it to pay more than $70 million to a California woman who was diagnosed with ovarian cancer in 2012, after years of using Johnson & Johnson's talcum powder.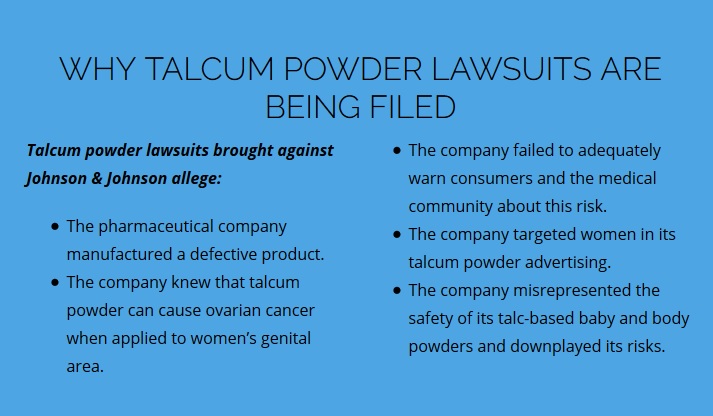 There are more than 3,000 lawsuits accusing Johnson & Johnson of ignoring studies linking its Baby Powder and Shower to Shower Powder to ovarian cancer, and failing to warn its customers. Instead of mending its ways, making its products safer, winning its consumers' trust, and improving its brand image, Johnson & Johnson plans to appeal the unfavorable verdict:
"We deeply sympathize with the women and families impacted by ovarian cancer. We will begin the appeals process following today's [May 4] verdict and believe a jury decision in our favor in St. Louis in March and the dismissal of two cases in New Jersey in September 2016 by a state court judge who ruled that plaintiffs' scientific experts could not adequately support their theories that talcum powder causes ovarian cancer, further highlight the lack of credible scientific evidence behind plaintiffs' allegations. We are preparing for additional trials this year and we will continue to defend the safety of Johnson's Baby Powder."
Lois' lawyers argued that there was evidence linking the use of talcum powder to ovarian cancer. A: In its most natural form, talc contains asbestos, which is known to cause cancer in the lungs when inhaled. And B: The World Health Organization's International Agency for Research on Cancer classified the use of talc-based body powder in the genital region as "possibly carcinogenic to humans." Cancer Treatment Centers of America notes:
"British researchers in the early 1970s first raised cancer risk concerns around talcum powder when they discovered talc crystals in the ovaries of 10 of 13 cancer victims. Ten years later, Dr. Daniel W. Cramer, an obstetrician and gynecologist at Brigham and Women's Hospital in Boston, conducted the first of several studies linking talcum powder use to cancer. His 1982 study and several since concluded that women whose genitals were exposed to talcum powder were three times more likely to develop ovarian cancer."
Although, all talcum products in the U.S. have been asbestos free since the 1970s, when a study found that women who regularly used talcum powder on their genital region had a 40% higher risk of developing ovarian cancer, American Cancer Society advises: Until more information is available, people concerned about using talcum powder may want to avoid or limit their use of consumer products that contain it.
---
This article (Johnson & Johnson to Pay over $110 Million to Woman Who Got Cancer from Its Talcum Powder) is a free and open source. You have permission to republish this article under a Creative Commons license with attribution to the author and AnonHQ.com.
---
Supporting Anonymous' Independent & Investigative News is important to us. Please, follow us on Twitter: Follow @AnonymousNewsHQ