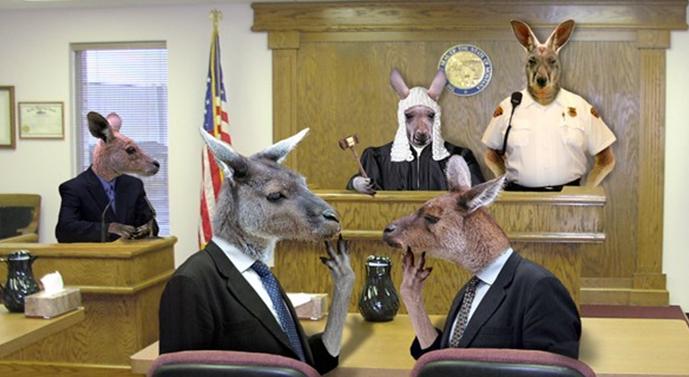 Written by: Hannibal
Surely this cannot be happening in today's society that children are being taken away from loving mothers? This happened to the Australian Aboriginals in years gone past, but today in a Western country such as Australia? Surely this must be science fiction!
Unfortunately it's a reality and it occurs all too often in the Kangaroo Court of Australia, where sexual assault, domestic violence and abuse appears to be tolerated and condoned in its sinister draconian system of lies, perjury and deceit. The Kangaroo Court is none other than the Family Court of Australia, a sad secretive system that belies all logic and its decisions made…………wreck lives in the process. Yet nobody appears to be able to stop this nonsense or speak out about this. "Why?"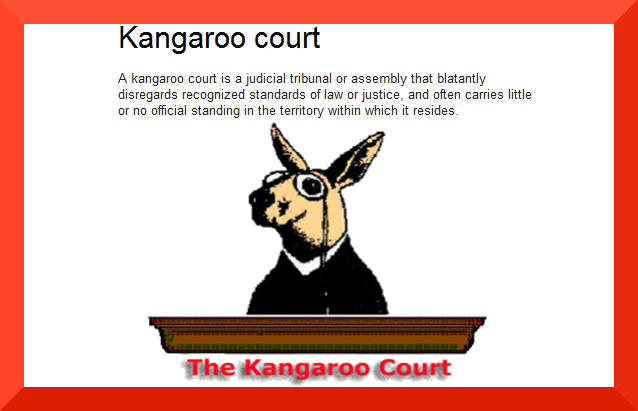 Within the system that is the Family Court of Australia, Child Representatives are appointed to protect children and act in the child's best interests. Yes! If only that were true it would be acceptable, but forcing children to live with dying drug addicts, pedophiles and rapists is hardly acting "in the child's best interests". All to often these bizarre decisions are being made in the Kangaroo Court of Australia but you would not hear about it on the six o'clock news or read it in the newspaper.
"How is that even possible? "Why all the secrecy? The reason why these decisions made in the Family Court of Australia are not broadcasted is through "suppression orders' whereby if you write or televise any information concerning a case then you risk jail time. The suppression orders are put there to "protect children" or so the Family Court of Australia will lead you to believe. In reality it is to "hide their corrupt decisions and draconian ethics" as the truth must never be told to the Public. That the Family Court of Australia is a corrupt Legal organization, which enables the abuse of children and battered women . It is even rumored that Child Protection actually will protect abusers instead of children. That is the real reason why suppression orders are put in place to protect the corrupt Judges, barristers, child protection services, the police and the legal aid commissions that are all involved in Family Court cases. Simply "saving their backsides" at the expense of human lives.
All too often battered women are being forced to live in domestic violence situations and ordered by the Family Court of Australia to live in close proximity to abuser in order to facilitate access. If you attempt to defy these orders, then the case will go against you . Evidence will be presented to court as "the truth" when in fact it is outright lies. In other word the lawyers appointed by the Legal Aid Commission all too often fabricate evidence to take children of loving mothers. This is done by making out that protective mothers have a mental illness. There is very little you can do about it . You can speak your mind but you take the chance of being denied you right as an Australian citizen, your basic right to speak in a Court of Law. If the situation could not get any worse, then think again. You can be prevented from making any further applications unless you are granted leave by the Judge of the Family Court. This is when you are "deemed a vexatious litigant", you cannot make any further applications unless you are given the right to do so, or in legal terms "granted leave".
So you can speak your mind but in a corrupt system like the Family Court, it won't do you any good. That is how it operates" in secrecy" to hide the sinister truth of Australia's legal system which is funded by Australian taxpayers but harming our most vulnerable in the process. It is going on unabated due to the "suppression orders" and nobody appears willing to stand up for Australian kids and battered women.
How many more children need to be thrown of bridges before something is done about this? When is a Royal Commission going to start to investigate matters of the Family Court and class action instigated? It is apparent that any issue concerning the Family Court of Australia is "off limits" and nobody is willing to tackle it. Australia as a Western Country should hold their heads in shame and disband the Family Court. It isn't working and it is harming Aussie kids………..so stop this nonsense now! To make matters worse, the Family Court is in breach of the United Nations rights of a child but what is being done to stop this!
_____________________________________________________________________________________________________
Sources:
http://www.quarterlyessay.com/issue/kangaroo-court-family-law-australia