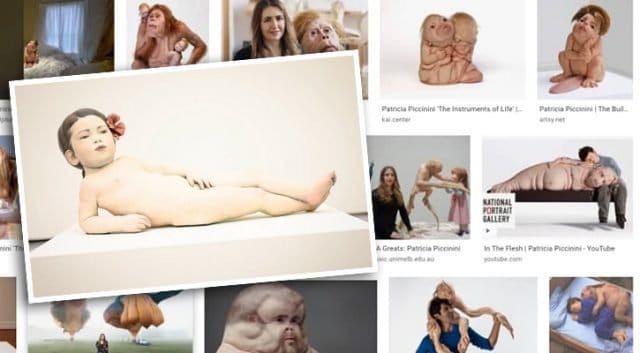 "The artist is the creator of beautiful things," wrote the Irish writer Oscar Wilde. This attitude was generally valid until the second half of the 20th century. Since the dawn of European civilization in Greco-Roman antiquity, works of art have had to be beautiful, sublime, edifying, and enjoyable. Art comes from ability, as a well-known saying goes. Of course, true, great art also has a deeper meaning.
For several decades, the art scene has been dominated by left-wing fools from the Bobo milieu. Beauty is no longer a criterion. Rather, what is declared is considered art. Manual skills are also often no longer necessary for the new types of "works of art". The former "fine arts" are now mostly meaninglessly abstract, to the point of being intentionally ugly and vulgar. Behind this is a culture-Marxist agenda of social disintegration. This garbage is then written up to the general public's mockery through pseudo-intellectual ramblings and then showered with state prizes and subsidies.
Exhibition with children's erotic
An exhibition on the subject of "Wild Childhood" is currently causing a stir in the Lentos Museum in Linz (Wochenblick reported). The name says it all: In one picture you can see a little girl who is sitting on a table and is naked except for her underpants. A grown man kneels in front of her and lays his head on the girl's thighs. One sculpture shows a girl lolling lasciviously in bed like an adult woman. Many other exhibits show naked or half-naked children.
"An exhibition that shows undressed children as erotic toys has no place in a city museum," commented the liberal vice mayor, Markus Hein, on the scandal show. The Linz FPÖ has therefore consistently voted against further funding of the museum with three million euros annually. "Disgusting perversions that play with alleged child pornography have no place in a city museum under the guise of art," said the FPÖ in a statement.
Sexualization of Children as Art?
Explosive: There are separate tours for children from five years of age. The confrontation of children with inappropriate sexual content has long been on the agenda of the left. A lecture in the course of the exhibition with the disgusting title "The child an erotic toy" is therefore hardly surprising. For many years now, systematic early sexualization of toddlers has been practiced in schools under the guise of sex education. As is well known, it was part of the social revolution of the 1968 to try to make pedophilia socially acceptable. In particular, people from the environment of the Greens attracted attention with this program, which apparently is far from over.
Disgusting human monsters
Another peculiar exhibition called "Embracing the Future" is currently in the Kunsthalle Krems. The works of Patricia Piccinini show gruesome human deformities, as they are sometimes portrayed in horror films or in the field of science fiction, when one shows failed human genetic experiments.
The sculptures are repulsive hybrids of humans and animals, hermaphrodites with dark hair all over their bodies and disgusting, misshapen mountains of flesh. Hopefully our future doesn't really look like this. In any case, one can ask the rhetorical question: Is this art, or can it go away? And above all, why does the taxpayer have to pay for such crap?