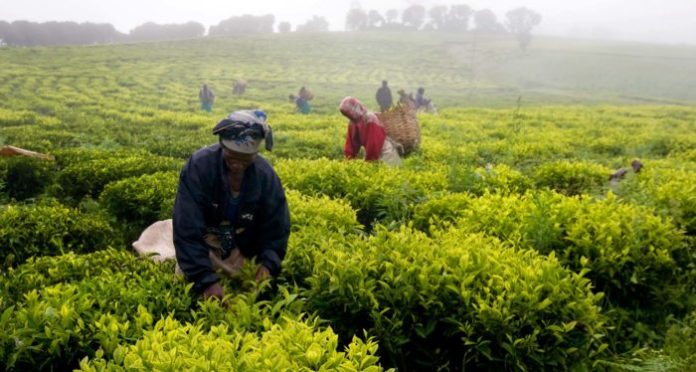 Before our very eyes, we're witnessing the takeover of our food and water by corporations. Especially on food; there has been a significant surge in giant agricultural biotechnology corporations trying to eliminate our traditional crops, thus, putting small scale farmers out of work.
These corporations specialize in genetic engineering—the process of altering the genome of crops to increase yield or make them disease resistant. When these new crops are produced through genetic engineering, the corporations patent it, meaning they have full rights, including the intellectual rights over the crops in question.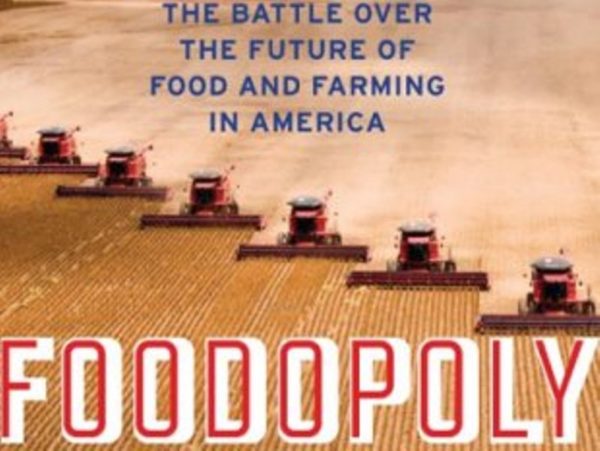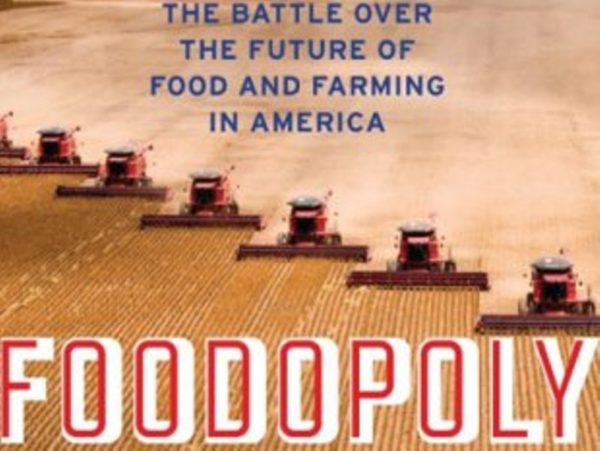 Of course, genetic crops have negative consequences on the human body if consumed. There have been numerous studies linking cancer and other deadly diseases to the consumption of genetically modified food. But apart from the health concern, a major genetic crop threat to humanity is their replacement of our natural and traditional crops. This means once farmers keep planting genetic crops, the traditional ones fade out, and soon, farmers will rely heavily on the corporations to get the seedlings to plant. In the end, all our hands go directly into the mouths of the corporations. They decide to give us or not to give us our food.  This very danger is the main reason countries such as Russia and China have banned Monsanto-made crops in their respective nations.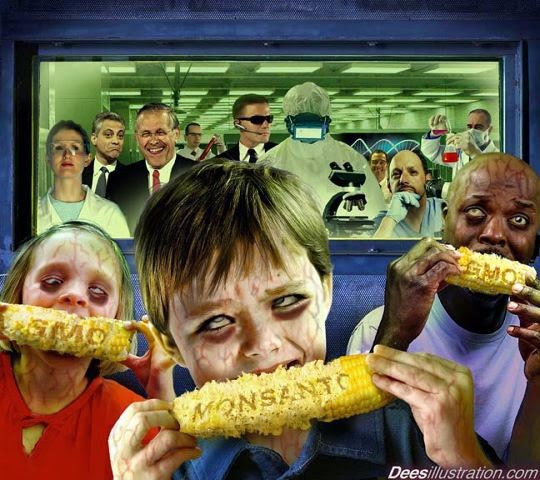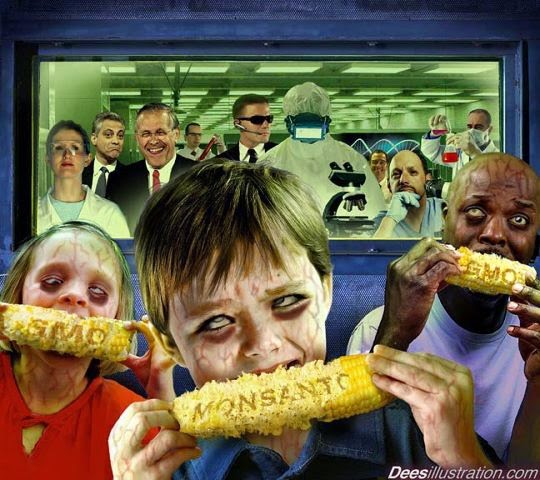 But as concerned observers raise the red flag regarding the dangers of genetic food, the corporations – with the help of few governments in the West – are lobbying and forcing poorer countries to accept genetic crops.
Tanzania is a country in East Africa. As a developing country, much of the population engages in subsistence agricultural activities to feed their families and get little money. This makes the Tanzanian economy agric-based. The sector accounts for 24.5% of the total gross domestic product, providing 85% of exports, and employing over half of the workforce in the country.
But now, these small-scale farmers are in trouble. Monsanto and Syngenta, with the help of the so-called G8 countries, have lobbied lawmakers in Tanzania to pass a law that would put small scale famers in jail for up to 12 years if caught exchanging their own traditional seedlings for planting.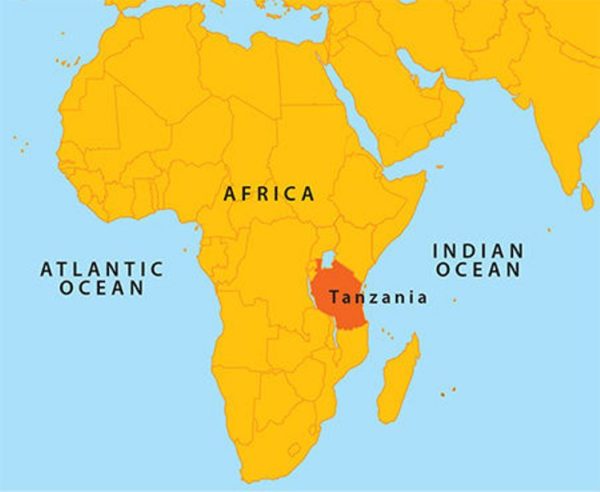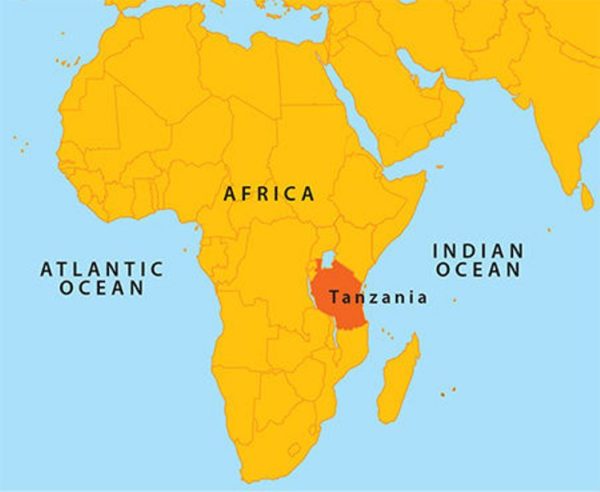 Monsanto is an American multinational agrochemical and agricultural biotechnology corporation headquartered in St. Louis, Missouri. Syngenta is a global Swiss agribusiness that produces agrochemicals and seeds. Headquartered in the city of Basel, the company also conducts genomic research.
In Tanzania and many African nations, it is common for farmers to exchange seeds among themselves during planting seasons. This new law in Tanzania has outlawed the years-long practice that has established the foundations of Tanzanian agriculture. The law claims traditional seeds are not certified. Farmers would have to therefore rely on genetic engineered seeds from Monsanto or Syngenta.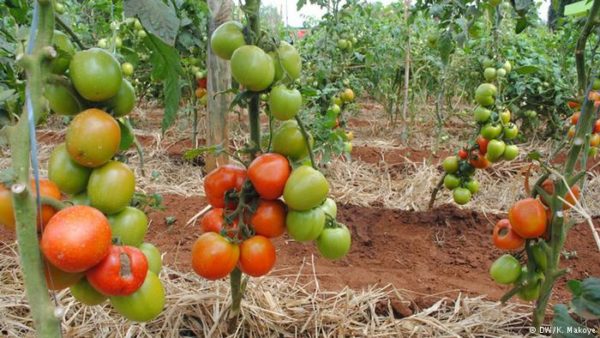 According to activists against the law, in order to receive development assistance from the West, Tanzania was ordered by these Western governments to allow Western agribusiness corporations operating in the country the full freedom, as well as an enclosed protection, for patented seeds.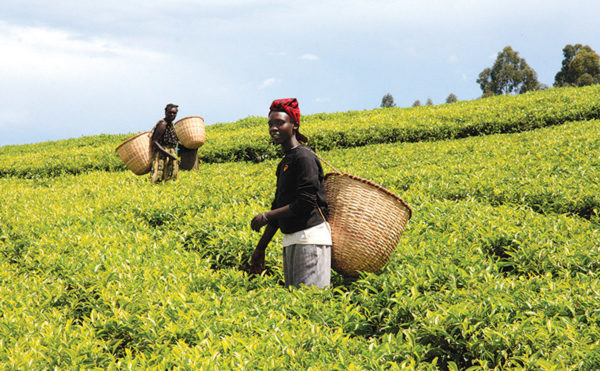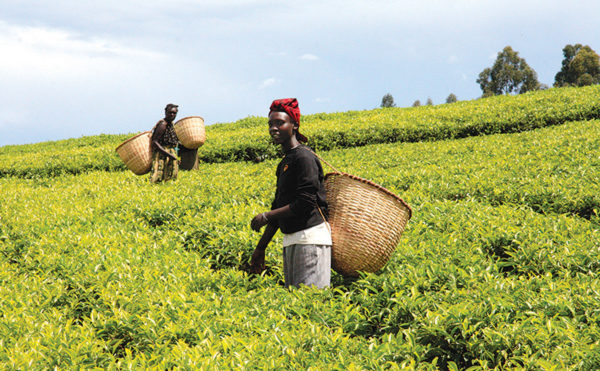 "Eighty percent of the seeds are being shared and sold in an informal system between neighbors, friends and family. The new law criminalizes the practice in Tanzania," Michael Farrelly of TOAM, an organic farming movement in Tanzania, said.
Apart from the law putting farmers in jail, it also gives commercial investors faster and better access to agricultural land, as well as a very strong protection of intellectual property rights. Leading investors in the agric sector in the country are Monsanto and Syngenta.
Tanzania applied the legislation concerning intellectual property rights on seeds as a condition for receiving development assistance through the New Alliance for Food Security and Nutrition (NAFSN). The NAFSN was launched in 2012 by the G8, with the goal to help 50 million people out of poverty and hunger in ten African partner countries through a public-private partnership. The initiative receives support from the European Union, the United States, the United Kingdom, the World Bank and the Bill & Melinda Gates Foundation.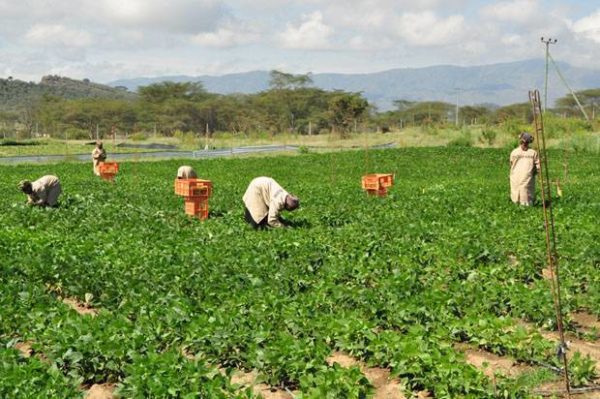 "If you buy seeds from Syngenta or Monsanto under the new legislation, they will retain the intellectual property rights. If you save seeds from your first harvest, you can use them only on your own piece of land for non-commercial purposes. You're not allowed to share them with your neighbors or with your sister-in-law in a different village, and you cannot sell them for sure. But that's the entire foundation of the seed system in Africa," Farrelly said.
So you see? Western countries and their so-called charity organizations are forcing people deeper into poverty in the poorer countries. What's more, this isn't limited to Tanzania. These corporations, with the backing of the G8, are doing all they can to have such laws in other developing countries so that they can continue to exploit the people.
---
This article (Monsanto and Syngenta Lobby Tanzanian Government to Pass Law to Jail Farmers for Exchanging Their Traditional Seed) is a free and open source. You have permission to republish this article under a Creative Commons license with attribution to the author and AnonHQ.com.
---
Supporting Anonymous' Independent & Investigative News is important to us. Please, follow us on Twitter: Follow @AnonymousNewsHQ