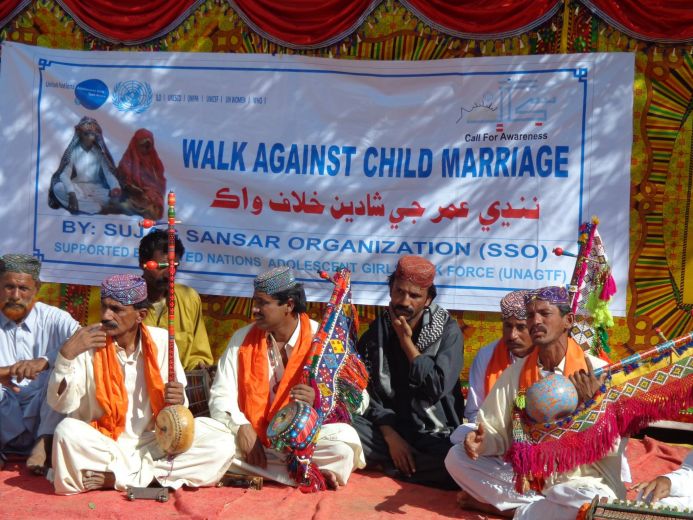 A rights group, led by men, is trying to end the age-old practice of child marriage in Pakistan's Dadu District. Since 2010, when Sujag Sansar Organization (SSO) began work on child marriage and suffered social boycotts and threats, they have been able to preempt and stop child marriages in 30 villages in Dadu, Sindh.
In SSO, established in 2005 to protect human rights issues not often addressed by politicians including girls' education, environment protection, and clean drinking water, 7 out of 10 board members and 200 of the 300 volunteers are men.
Mashooque Birhamani, SSO's chief executive officer, told TakePart, "We men think that we must work for the rights of girls and women. These issues are basic issues that are keeping our society from progressing. The time will come when women will be empowered and they will replace men and work for their rights. Our goal is a society free from any kind of discrimination."
While there are no separate statistics on child marriages in Sindh, according to the latest Pakistan Demographic and Health Survey (2012-13), in Pakistan as a whole, 8% of adolescent women (between the age of 15 and 19 years) are already mothers or pregnant with their first child.
In 2014, after the passage of the Sindh Child Marriage Restraint Act 2013, the legal age for marriage for women in Sindh was raised to 18. Those flouting the law now face imprisonment which may extend to three years and a fine. A bill introducing harsher penalties for marriage under the age of 16 was also adopted.
However, families continue to force their girls, as young as 10, to marry underage as they feel their daughters won't be left unprotected after they are gone. Sometimes the bride's family gets money in exchange and at times debts are settled in exchange of daughters. A girl is married off early as it is 'haram' to have her living in her parents' house after puberty.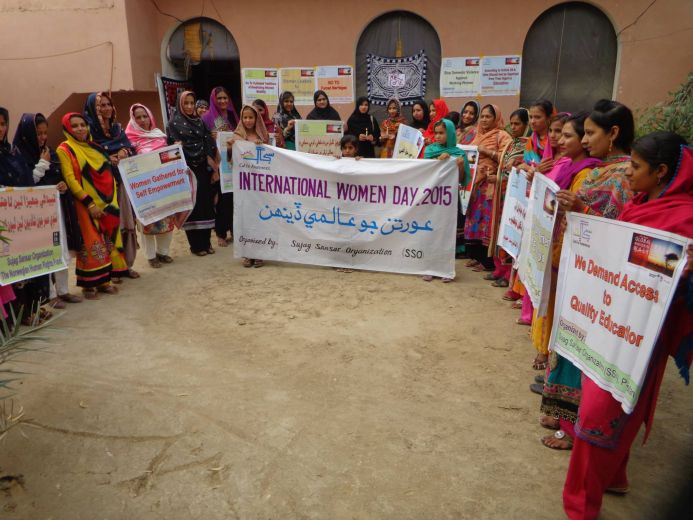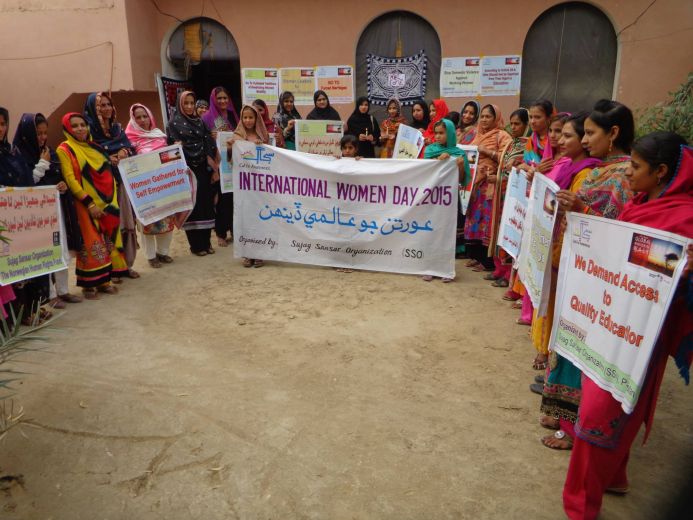 The organization started a project titled "help end child marriages in Pakistan" with the support of Catapult organization, an online funding platform, in 2013. Through this project, key stakeholders such as performers of marriages rituals, faith leaders, journalists, village communities and others were involved in awareness and advocacy activities.
In addition to this project, SSO also formed anti-child marriage committees in 30 villages in Dadu that educate religious leaders about its negative consequences, notify police and journalists of a planned child marriage, and conduct plays to spread awareness.
Besides campaigning against child marriage, SSO strongly stands against the outdated and cruel practice of honor killings, forced marriages and other kinds of violence against women and gender discrimination.
---
This Article (Pakistan: Men Are Standing Up To Protect & Empower Women) is free and open source. You have permission to republish this article under a Creative Commons license with attribution to the author and AnonHQ.com.