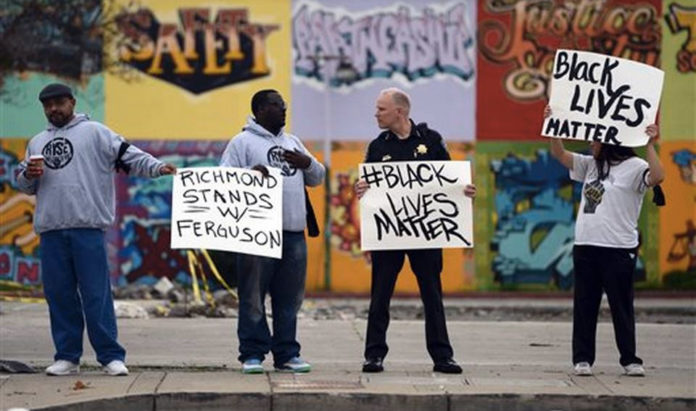 Written by: CoNN 
Defying Police Commissioner Bill Bratton's early prediction that public demonstrations over Eric Garner and Michael Brown would disperse early, the protests continued with boundless enthusiasm.
This might have been helped at least a little by donations from musician John Legend and his wife model/blogger Chrissy Teigen: They had purchased a large number of food trucks, which distribute free food to tired and hungry protesters in Lincoln Square NY.Neither Legend nor Teigen had taken credit for the distribution of free food. However, Teigen had retweeted the following message to her followers, giving them directions to the food trucks: "3-6pm. FREE food trucks by Trader Joe's Union Sq. @ophelporhush #FergusontoNYC #NYC2Ferguson".
Legend did what he did best, and had co-written an emotional track from the upcoming film Selma. The film is apt, given the situation, and describes the three Selma to Montgomery marches of 1965 which eventually led to the passing of the 1965 Voting Rights Act.The track is named "Glory", with lyrics that read "That's why Rosa sat on the bus/ That's why we walk through Ferguson with our hands up".