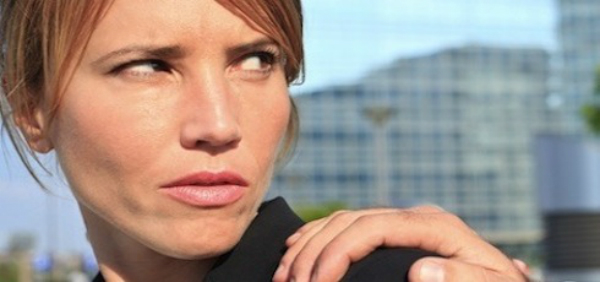 A word of wisdom to any would-be protest leader/revolutionary; don't let your lust, or even that deep emotional connection you believe you have, control your actions. Activists like environmental activist Eric McDavid learned that the hard way, having fallen head over heels for an FBI informant named 'Anna', who had used him to manipulate the other environmental activists to perform illegal acts. She would even eventually entrap and jail him for nine years. He was recently released when a court ruling revealed that the government was withholding evidence.
Overview: Sexual Infiltration and the Police
The use of sex to achieve a desired outcome by authorities is well-known. Most people assume that the use of sex to manipulate people is restricted mostly to military conflicts or counter-insurgency campaigns. For example, the Israelis had often recruited Palestinians after first recording them in very compromising sexual situations. Extra-marital, homosexual or other 'deviant' activity could be used to blackmail public figures to force them into revealing intelligence that could be used to capture Palestinian activists and fighters wanted by the Israeli government. While still deplorable, such tactics could at least be vaguely justified via the false-belief that the Israelis were attempting to capture 'terrorists'.
The collection of intel via sex is not restricted to military conflict, however.  Police have long used these tactics, and in 2011 several British agents were found to have infiltrated activist movements for over 40 years. Five of the seven officers revealed were found to have had sexual relations with women in the movements, often the very women they had been tasked to 'monitor'. Further journalistic investigation revealed another ten officers, nine of whom had a relationship with activists. Most of these  were a form of deception to win influence among key individuals.
"It must be a horrifying experience to discover that your partner is not the person they say they are; that they may have been relaying information provided in confidence 'on the pillow', to the state; and that the fundamentals of the relationship were lies. Many have described the sense of violation they feel."  Tamsin Allen
Case Study 1: Bob Lambert
Bob Lambert, known as Bob Robinson to animal liberation movements, used a job he had in London at Green Peace to give himself a credible cover story. He targeted activists working with the ALF, and between May 1987 and November 1988, he was in a sexual relationship with an unknown 24-year-old woman. She was not affiliated with the ALF, but he used her to create a believable story to explain his activities outside of the group. He had even had the police raid his own home in order to prove his activist credentials. Lambert had spent 26 years at the Metropolitan Police's 'Special' Branch, and has recently apologized for misleading the unnamed 24-year-old woman:
"I also apologize unreservedly for forming false friendships with law abiding citizens and in particular forming a long-term relationship with [the woman] who had every reason to think I was a committed animal rights activist and a genuine London Greenpeace campaigner."
In the mid-1980s, he had also had a son with an activist he had been sent to spy on. Lambert admits to having had at least four women while undercover and was legally married once. At least one other officer has had a child while 'on duty'.
More than just a spy, he had also been a provocateur, actively carrying out acts of arson and property destruction in order to implicate the ALF. MP Caroline Lucas gave testimony stating that Lambert had been responsible for placing an incendiary device in a Debenhams department store in 1987, in protest of its sale of fur products.
The fire motivated the store to stop selling fur and garnered him credibility among the activists at the time. He denies setting the device, but claims credit for assisting police in capturing the other two who were involved.
His main role in the group was to encourage more militant action. According to 'Charlotte', one of Lambert's sexual partners, "He would tease me for not being committed enough…he got me to become more involved in 'direct action.'"
Case Study 2: Mark John Kennedy
Constable Mark John Kennedy had gone by the alias, Mark 'Flash' Stone, when he infiltrated environmental and leftist groups for a total of eight years. He sometimes enlisted the aid of a female spy, who was also pretending to be an eco-activist. He had hosted meetings with activists, and participated in illegal activities such as blockades, occupations and even sabotage. He provided logistics for events, and according to several activists, was a provocateur that encouraged them to behave violently and even goaded them into attacking his fellow officers. He received some 250,000 pounds annually, which he would use for, "bribes, drinks, accommodations, a vehicle and travel abroad to meet other anarchists."
He had claimed to be an, "avid rock climber and former drug smuggler," and maintained a four year relationship with a 26-year-old  female activist, named Anna. After Kennedy's true identity was revealed, he was quoted as saying, "If somebody was being paid to have sex with me, that gives me a sense of having been violated."
A second female Welsh activist whom he was also sleeping with would discover his identity. Several other female activists were likely victimized.  After his police handlers became aware of his 'erratic sexual conduct', he himself was placed under surveillance, wherein police videotaped him having sexual contact with female activists. Blackmail works pretty well as…. motivation…. for your own agents it would seem. While Kennedy joked about his use of 'horizontal interrogation techniques' with activists, he maintained a second life with his wife Edel and their two children. Kennedy later defended his actions.
Since he was exposed as a spy, activists have compiled a database which would go on to document at least 68 incidents in which he had partaken.  According to Kennedy himself, who apparently was filled with remorse after his cover was blown, he was one of 15 police spies who had infiltrated environmental movements; at least four of these spies remain embedded in UK protest movements.
He went on to found Tokra Limited and Black Star High Access, companies that allowed him to sell his knowledge to corporate interests. In a report by The Guardian, prior to his exposure, Kennedy had already been using the knowledge he gained in police infiltration campaigns to act as a 'corporate spy,' while still maintaining his Mark Stone alter ego. Shortly thereafter, it was reported that Kennedy was working for a second spy firm in the US, Densus Group, targeting 'anti-capitalist demonstrators'. So this spy was selling secrets to the corporations, and working for THEM all along? Whether the police knew of this or not, this suggests that these individuals are more than just tools of  the law, also serving as tools for the highest bidder. Guess who can bid the highest?
Britain has a long history of infiltration that go back to 1968 anti-war protests; sex is a new means to an end, but sex sells so…
Case Study 3: Andrew James Boyling
Known as Jim, or James Sutton to activists, he had been sent to spy on pro bicycle movement, Reclaim The Roads. From 1995 to 2000, he was a lead organizer and also had his finger in environmental campaigns. Boyling married Angharad Bevan, the 28-year-old activist he was tasked to monitor, and fathered two children with her before divorcing.
Following Boyling's exposure, Chief Constable Jon Murphy of Merseyside (NW England) told newspapers that sexual conduct between police agents and activists was, "never acceptable…under any circumstances." Despite his claims to the contrary, Boyling's ex-wife stated in an interview with The Guardian that superiors were knowledgeable of these incidents. Basically, the police lie too. Boyling also reportedly perjured himself in court in 1997, giving evidence under oath (as Pete James Sutton), while concealing his true identity as a police spy during his prosecution alongside protestors arrested after occupying a government office. Investigations by The Guardian revealed that, "police chiefs [had] authorized undercover officers to hide their identities from courts when they were prosecuted for offences arising out of their deployment."
Other sex spies, concluding thoughts
Mark Jacobs, John Dines and Mark Jenner are just three of the other known British police provocateurs that had used sex as a means of influencing members. Nobody knows just how many similar police actors, who are willing to ironically flaunt the rule of law (and yet not be arrested), there are in Britain. In the American activist network, where the police already bend the laws to justify shooting kids, the homeless, unarmed men and even rock throwers (remember when the US media was coming down hard on the deposed Ukrainian leader because police were using batons on provocateurs who were hurling Molotovs on them and setting them ablaze??), you can bet on even deeper infiltration. What of the international scene?
It pays to be cautious, or a protest movement (or even an NGO, some of these provocateurs had years of experience infiltrating those as well) could be provoked into attacking police and civilians in order to create an excuse for even greater surveillance and even greater infringements on human liberties and rights. Innocent protesters could even be used to besmirch an enemy country (like Russia) to promote an even more disturbing agenda that are determined by the very top 0.01% of elites.
---
SOURCE: www.mintpressnews.com