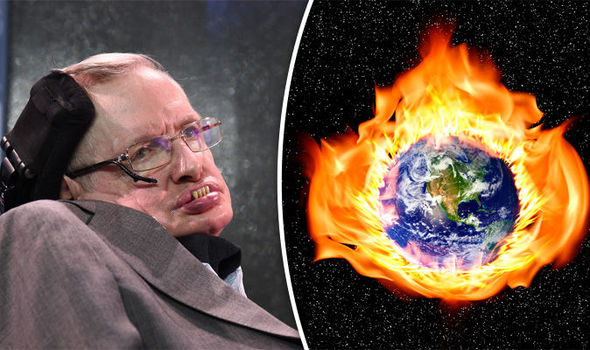 Professor Stephen Hawking's warnings on the survival of humanity have reached their bleakest point after his recent cautioning that humans may only have 100 years to populate another planet if the race is to survive.
In the physicist's latest appearance in a BBC series "Expedition New Earth," which will air later in the year, Hawking predicts that humanity only has a century to colonize another planet and leave Earth behind.
Describing the series, the BBC released a press statement to announce the coming documentary. "Professor Stephen Hawking thinks the human species will have to populate a new planet within 100 years if it is to survive. With climate change, overdue asteroid strikes, epidemics, and population growth, our own planet is increasingly precarious."
The statement continues, outlining the global journey required, that "shows that Prof. Hawking's ambition isn't as fantastical as it sounds—that science fact is closer to science fiction than we ever thought." However, Hawking enlists experts to "find out if and how humans can reach for the stars and move to different planets."
Over recent years in particular, Professor Hawking has prophesized the need to leave Earth for another planet but is also wary of encountering alien life forms. However, unlike his warning that humanity only has a century to adjust to planetary colonization, previous accounts by the professor had given a 1,000 year time frame.
In 2016, Hawking attributed the need to leave to the planet because of humanity's greed fast depleting resources, leaving planet Earth exhausted and unable to recover.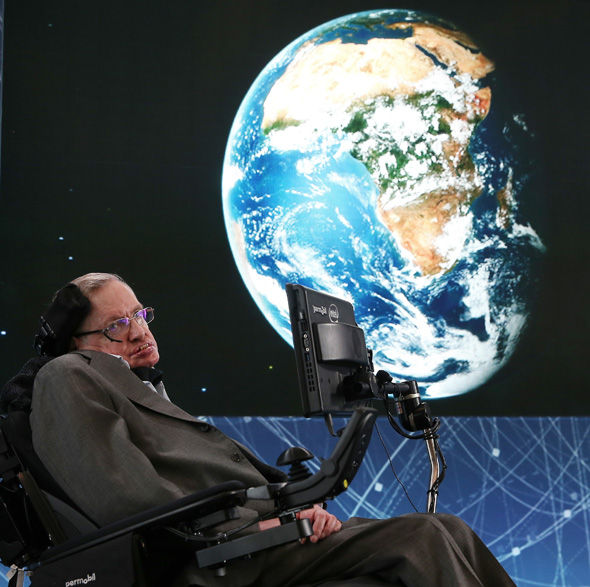 "The fact that we humans, who are ourselves mere fundamental particles of nature, have been able to come this close to understanding the laws that govern us and the universe is certainly a triumph.
"We will map the position of millions of galaxies with the help of [super] computers like Cosmos. We will better understand our place in the universe," Hawking said, noting then the 1,000 year time frame to escape the destruction that humanity has caused.
The dire warning isn't a concept preoccupying only Hawking's mind. Elon Musk hopes to achieve the construction of a sustainable civilization on Mars, aiming for tens of thousands of people making the move by 2040. Musk's ambition will see a colony size of around one million people – a number he believes is sufficient to "recreate the entire industrial base" for a new society.
The space race for this goal is also currently being blueprinted by the UAE, and separately with a joint partnership between China and the EU to create a Moon Village in the next couple of decades.
The idea is now a very real concept; Hawking in his new documentary seeks to explore the details of how such a project can occur.
---
This article (Prof. Stephen Hawking: 100 Years to Leave Earth, Colonize Planets or Die) is a free and open source. You have permission to republish this article under a Creative Commons license with attribution to the author AnonWatcher and AnonHQ.com.
---
 Supporting Anonymous' Independent & Investigative News is important to us. Please, follow us on Twitter: Follow @AnonymousNewsHQ