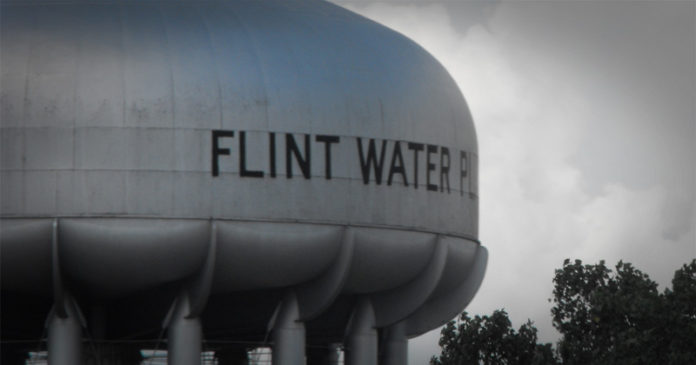 Flint's mayor has made a controversial decision to remain connected to Detroit's water system despite its ongoing problems. To answer public questions and quell concerns, a town hall meeting was held. Six people were arrested during the meeting, leaving many upset and demanding answers. Hundreds of residents turned out for what would end up being little more than a spectacle with no real answers given.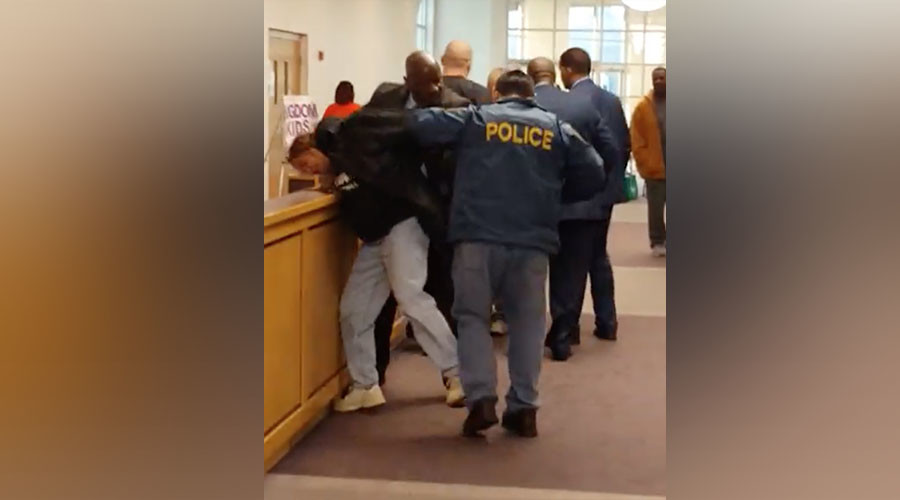 Tensions were high from the start. Police were forcing attendees to remove any head gear as they were in a place of worship, which ruffled some feathers. ""I just want to make sure this meeting goes off the way it's supposed to and that everybody's respecting everyone," Police Chief Tim Johnson warned the crowd. "Please don't be in here trying to disrupt this meeting, because if you do I'm going to escort you out and I'm only going to take you to the back door and then you're going to jail. I'm not going to play with nobody tonight."
Video has surfaced showing police violently take down a man and assault him, simply for speaking his mind as he was being escorted out of the town hall. Other attendees made their voices heard. "How are we going to protect people when they're in their showers and when they're washing their clothes?" one woman shouted. "I'm not trying to be rude, but people are going to continue to get sick and possibly die." But public officials defended their decision with one stating, "It's the best option when you consider factors related to public health when it comes to being fiscally responsible." As per usual, the city is putting money over people.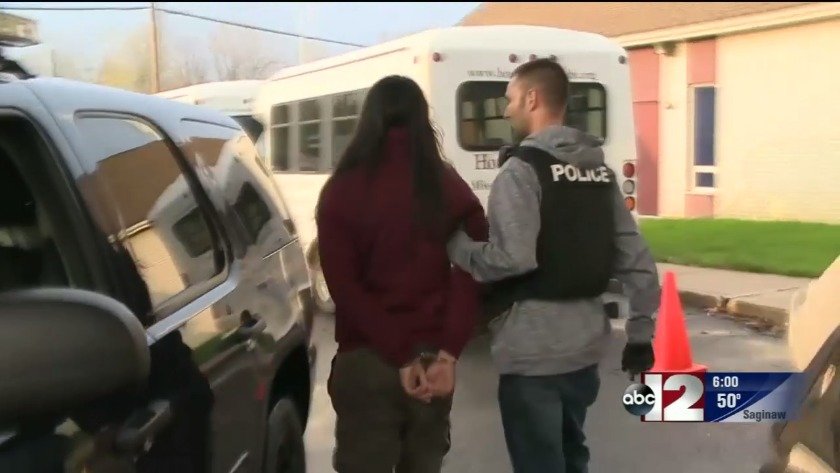 According to Mayor Karen Weaver, "this protects residents from any potential fears or anxieties that would come from another change in our water source, especially at a time when the water has improved and is now meeting federal and state action level standards."
State and federal standard is good enough on paper, however the residents of Flint are still suffering the effects of lead poisoned water.
The city rolled out a 30-day feedback program to gather data from the public, and this town hall meeting was meant to be a part of that program. Nothing is changing and the city is taking feedback, despite its unshakable position. It is an exercise in futility. Flint's water crisis has been poisoning the community since 2014, and neither the local community or federal government has any plan for fixing the problem. The original lead contaminated water source was switched back to Detroit's water system, however, despite improvements in water quality, the problem is far from being resolved. Whether or not Flint will ever have clean water again is anyone's guess.
Sources: NBC29, The Last American Vagabond.
---
This article (Six Arrested in Flint During Town Hall over Persisting Water Crisis) is a free and open source. You have permission to republish this article under a Creative Commons license with attribution to the author and AnonHQ.com.
---
Supporting Anonymous' Independent & Investigative News is important to us. Please, follow us on Twitter: Follow @AnonymousNewsHQ