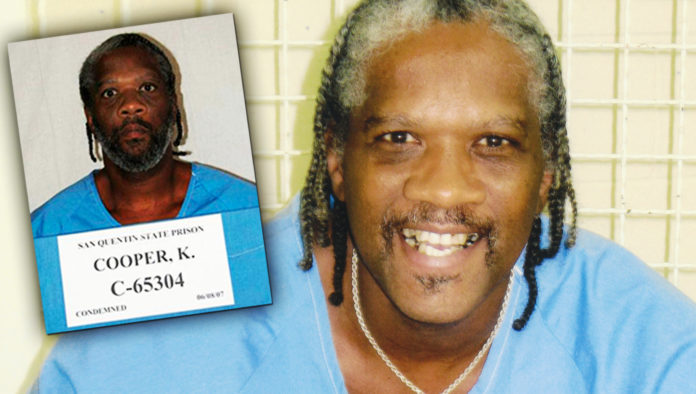 By Jeff Sanchez at trueactivist.com
Kevin Cooper, an innocent man in death row, is set to be executed.
For 33 years, Kevin Cooper – convicted for the brutal massacre of Douglas and Peggy Ryen, their 10-year-old daughter Jessica Ryen, and 11-year-old visiting neighbor Christopher Hughes; has been spending his time behind bars, with 31 of those years spent inside the San Quentin's State Prison Death Row.
Sentenced in 1985, two years after the gruesome murder, Cooper was recommended to be executed by a group of jurors, which San Bernardino County Superior Court Judge Richard Garner green-lighted via gas chamber.
On the run, having escaped from a minimum security prison at the time of the killings, Cooper was found by the police hiding in a nearby home close to where the murder happened. And, probably because he was a convicted African-American on the run from the law, the authorities got fixated on him that he was the one who committed the crime – making sure that Cooper would pay for it, despite some evidence that says otherwise.
As it turns out, Kevin Cooper is reportedly innocent. A statement from a young Josh Ryen, then eight years old who was also there but managed to survive the ordeal, claims exactly that after he said that he saw three men of either Caucasian or Latino race when his family was being murdered. That statement would be backed by forensic evidence that would later reveal that the unidentified blood that was found at the crime scene, in fact, belonged to two different people. Therefore, it wasn't Cooper's.
Despite this fact, the scheduled execution would still be on as planned after numerous appeals from Cooper's defense team failed. The only one who can save Cooper now is California Governor Jerry Brown after his team submitted a clemency petition in light of the evidence that proves Cooper's innocence.
According to Texas attorney and law professor Sam D. Millsap Jr., this whole mess is
"a glaring example of the human wreckage, the living flotsam of a system that gets it wrong too often."
He said that human factor
"produces mistakes that destroy the lives of too many innocent men and women and could in this case lead to the execution of a man who has been butchered by a system that undermined the promise that our courts are fair and guarantee the protection of the innocent."
It's all up to Governor Brown now to correct what would definitely be the big mistake of letting an innocent man die. Let's hope that he gets his act together in time to save this black man's life and not foolishly wait for a Clint Eastwood to give him a call at the last minute.
What are your thoughts? Let us know in the comments below and please share this news.
---
This article (State Of California To Execute Innocent Prisoner In Death Row) is free and open source. You have permission to republish this article under a Creative Commons license with attribution to the author and TrueActivist.com.