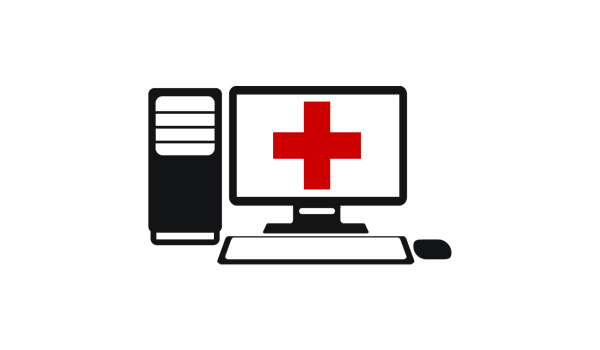 We understand that staying safe online can seem like an unachievable feat. But here are a small number of fundamental safety rules that — if implemented carefully — can weaken a large portion of the destructive malware in existence today, so let us begin.
DO NOT INSTALL A SOFTWARE THAT IS SENT TO YOU
A great number of online deception is based on deceiving the user into taking some serious action. Opening a link or attachment in an email, or even installing a plugin from a third party website can cause your data to become compromised.
For the most part, these assaults take the style of pop-up links, adverts or pictures that looks like a 'warning message,' as they often scare users into setting up the security scanner that is offered. Other prominent frauds lead you to a video clip, before telling you that you must download and install a particular codec format for the video to run in the player. These are a few of the tricks hackers or script kiddies use to take control of the information you own.
However, keep in mind that you should only install applications or browser plugins if you were the one searching for them, and you should install them from a trusted site. Here is one plugin that can provide you with information like trustworthiness, safety and reviews for a link or website before you open it. The plugin is called WOT, or Web of Trust. We advise obtaining the software directly from the source (as we have done in the link above), rather than using a third party website.
Furthermore, websites like Filehippo.com, Softpedia.com, Snapfiles.com, etc. state that they test the software before it is uploaded on their respective websites. When you buy an item from an online store, you always do a little research on the product. So, in the same manner, take a couple of minutes to read reviews and check ratings provided by various people who have used that application. This will ensure that you are not getting something that can get you into trouble. Which reminds us—if you have the option of skipping a page(s) where they ask you for your information – skip it. In addition, try not to use any third party link(s) to the website(s) such as Facebook, Twitter, Ask.fm or any other website that stores your vital information. Also, create a special email address for such purposes.
---
RECOMMENDED FOR YOU: HOW TO REMAIN ANONYMOUS ONLINE
---
KEEP YOUR STUFF UP-TO-DATE
As time-consuming as it sounds, it is important to keep your software applications and operating system updated with the latest patches the company has to offer.
In addition to that, keeping a safe and updated PC also demands proper care and 'feasting' for the programs that work in addition to the operating system itself. Hackers are often targeting imperfections in commonly used software goods, for instance, Flash, QuickTime, Adobe PDF Reader, Java, etc. The companies that create these items post upgrades to update security flaws every now and then, so it is essential to upgrade to the current edition of the software at the earliest opportunity.
While several of these software applications may notify people about the new updates, most of those applications provide information several days—or even months—after the update has been released. Anyone experiencing the update lethargy should not worry, because Flexera Software company is offering a program that manages and updates your software for you, and it is free of charge – to visit their website, click here.
Also, here is another complimentary program from File Hippo that routinely scans for updates and notifies users to update their security applications. However, the program requires Microsoft .NET – if you do not have .NET installed on your system, please click here.
DO NOT STUFF YOUR MACHINE
If you have a software application that has been sitting in your system for ages, and literally has no purpose, except for consuming more space, simply delete it. 'Litter,' or extra space, is the biggest enemy of a fast computer system.
---
ALSO RECOMMENDED FOR YOU: HOW TO MAKE YOUR PC SAFE AGAIN
---
Sadly, many computer manufacturers deliver models with pre-installed software. On top of that, the pre-installed programs are useless, and they take up space. In summery, these things usually affect the efficiency of your machine.
Furthermore, lots of applications incorporate themselves to the index of software applications that boot up as soon as the PC is switched on, which naturally delays the PC's boot time. So, in other words, the more software you have on your system, the more time you will have to invest in keeping your software updated.
For instance, Java is an important application and web browsing tool that a lot of individuals have installed on their devices (the heavy Java system also contributes itself to the start-up list in the Windows operating system each time you upgrade it). And, at the same time, hackers are often looking for machines with obsolete versions of this program.
As a result, if you do not need Java, simply delete it. There is no limitation, you can install it again if a certain website or software requires it; however, in the meantime, if you are not using it, uninstall it from your system. If you find yourself in a position of not being able to entirely eliminate Java, or your system is not letting you delete it because it is being used by software in the background, then try removing it from the web browser by disarming the Java plugin.
Source: Trend Micro Labs, Final Phoenix, Business Insider, Tech Radar Pro
---
You want to support Anonymous Independent & Investigative News? Please, follow us on Twitter: Follow @AnonymousNewsHQ
---
This Article (Tips To A Safer And Healthy PC) is free and open source. You have permission to republish this article under a Creative Commons license with attribution to the author and AnonHQ.com.