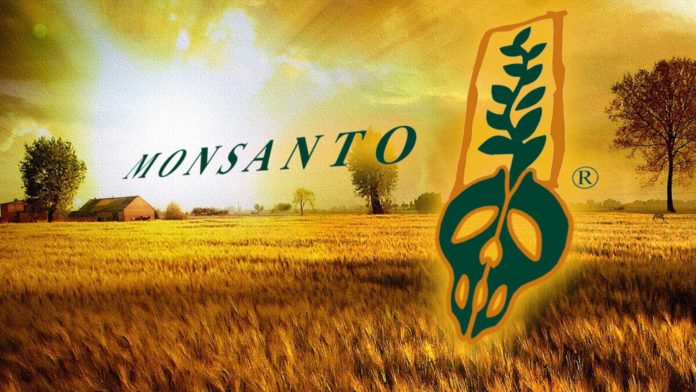 Monsanto continues to be the target of protests and demonstrations as they seek to standardize agriculture markets around the world.
Companies like Monsanto create their own patented seeds that have been genetically modified to withstand biocides used to kill pests and weeds. Not only does this jeopardize the long-term health of soil, it interrupts the necessary biodiversity of local environments that allow natural pollination.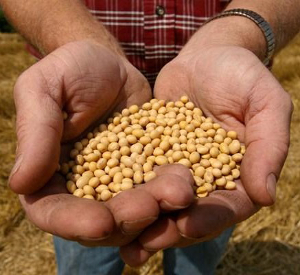 Activists from 52 nations around the globe organized under the 'March against Monsanto' umbrella in May of last year. All together protests against Monsanto took place in around 400 cities worldwide, and a couple weeks ago more than 120 organizations joined the fifth annual 'We are Fed Up!' demonstration in Berlin, taking a stand against the importation of American agricultural practices.
Protests have taken place in Argentina to resist Monsanto's potent biocides used with their genetically-engineered seeds. In Brazil, farmers are calling for reimbursement for crops that were killed by pests that didn't die. Guatemala's highest court has also suspended a controversial 'Monsanto Law', "a provision of a US-Central American trade agreement, that would insulate transnational seed corporations considered to have 'discovered' new plant varieties."
In the United States, Monsanto has been working with other multinational biotech, agribusiness, and food production companies to prevent states from labeling whether or not food is comprised of GM ingredients.
The ballot initiative to require GMO labeling was recently defeated in Oregon. Monsanto and Dupont spent more than $21 million on the anti-labeling campaign, where as proponents were only able to raise $9 million for their campaign. And in Hawaii, Maui County has been sued by the company for passing a temporary ban on the cultivation of genetically modified organisms.
Aside from the environmental hazards that accompany GMO cultivation, soybean workers in a recent study were found to have elevated DNA and cell damage. The study, which was published in the journal, Mutation Research/Genetic Toxicology and Environmental Mutagenesis, involved 81 individuals exposed to biocides while working in the Brazilian soybean industry, and 46 individuals used as a control group who were not exposed.
According to researcher Danieli Benedetti and his team, the group exhibited an elevated level of cellular apoptosis, as well as DNA damage.
"Our findings indicate the advisability of monitoring genetic toxicity in soybean farm workers exposed to pesticides," the researchers said.
The team focused on glyphosate and '2,4-D', the two top biocide components in American biotechnology farming culture. Glyphosate is the main ingredient in Round-up, and '2,4-D' was used in making Agent Orange.
Public prosecutors in Brazil are seeking to suspend the use of glyphosate, which studies have shown is linked to fatal kidney disease which has affected poor farming regions.
Monsanto has recently won approval to use their new genetically-modified soybeans and cotton in the US, both of which are designed to withstand a dominant biocide that is already in use.
Monsanto has experienced a 34 percent drop in earnings during its first fiscal quarter, and has lost $156 million in the fourth quarter of last year.
---
Sources:
McAdam, Sophie. True Activist. Nov 18, 2014. (http://www.trueactivist.com/just-when-you-thought-you-couldnt-hate-monsanto-any-more-this-happens/)
RT. Jan 22, 2015. (http://rt.com/usa/225247-monsanto-glyphosate-damage-soybean/)
RT. May 24, 2014. (http://rt.com/news/161184-march-against-monsanto-updates/)