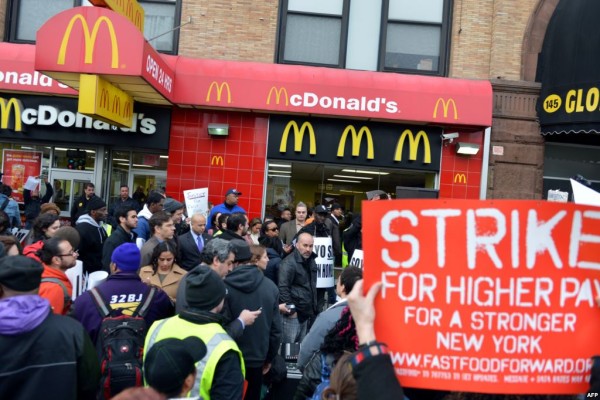 The McDonald's Corporation is the world's largest chain of hamburger and fast food restaurants, serving around 68 million customers daily, in some 119 countries, across 35,000 outlets worldwide.
In recent years, one of the most controversial cases that the company has faced, especially in the United States and elsewhere, is the issue that has come to be known as 'wage theft.' From Glassdoor.com, the public became aware that McDonald's pays entry-level employees between $7.25/hour and $11/hour, with an average of no higher than $8.69/hour, and multiple studies and law suits have shown that many McDonald's restaurants pay less than the minimum wage to entry positions due to wage theft. As protests continue to grow in the US against the company about how much workers  get paid, the company's CEO, Steve Easterbrook, is said to be currently earning an annual salary of $1,100,000. That is how far greediness and selfishness of the few individuals goes, exploiting the masses.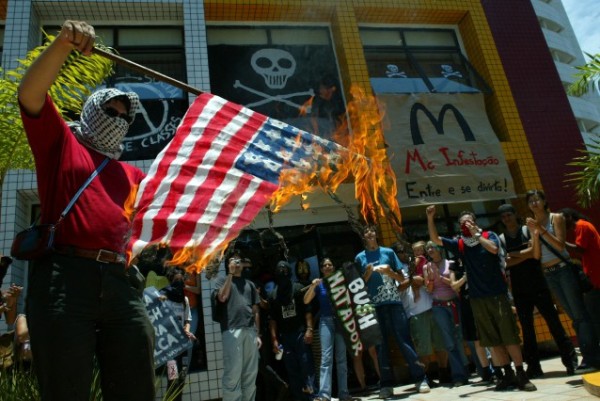 In the US, these wage theft issues came to light just recently, but in South America protests started against McDonald's in the early 2000's. In the Brazilian capital of Brasilia, in 2005, protesters burned a mocked-up US flag outside the restaurant of the company in protest against some of these issues.
Since then, employee relations with the company have not been good. As we speak now, the Brazilian Senate is due to hold public hearings on employee allegations that McDonald's has flouted the country's strict labor protections for decades. The labor unions have championed this hearing.
The labor unions are accusing Arcos Dorados Holdings, the largest single McDonald's franchisee in South America, of systematically denying Brazilian employees of proper pay, failing to ensure their workplaces are safe and dignified, ignoring laws that restrict employer scheduling practices that interfere with the workers' family lives and refusing to pay mandatory unemployment insurance and retirement savings benefits.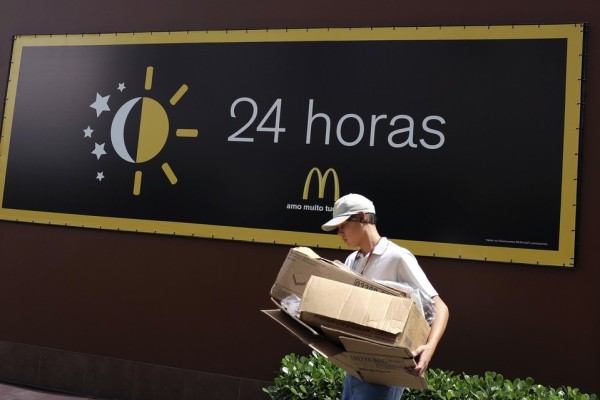 Publicly, in Brazil, there is the perception that all of these employee violations, allegedly committed by McDonald's, were something that the company has been doing in the US and in some of its other restaurants in Europe and wants to do the same in Brazil to destroy workers' standards of living.
One Brazilian Labor Ministry official was quoted as saying, "Arcos Dorados wanted to implement the same working patterns that McDonald's uses in the US and the UK."
One labor official, Leonardo Mendonca also said, "But that is not permitted under Brazilian law. Workers also have families and they should not always have to be at the dispensation of their companies."
"The most significant difference between worker protections in the US and Brazil is that they are more extensive, more uniform and probably easier to vindicate [there] than in the various US states. All law that really matters in Brazil is national in scope, so everybody operates under the same law. You don't have one set of federal laws and 50 different state laws like we do here. You've got a separate system of labor courts, you've got judges of labor, there are regional labor courts and then there's a superior labor court, like a labor supreme court. So you've got all of these different courts that exist really just to vindicate labor rights," Peter Messitte, Director of Brazil-US Legal and Judicial Studies Program at American University's Law School, told thinkprogress.org about how Brazil runs and implements its labor laws.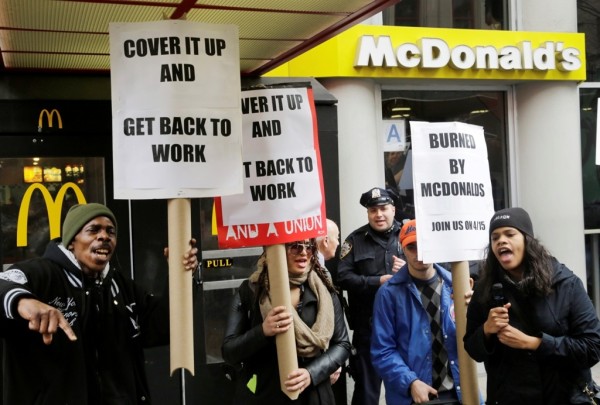 Due to this comprehensive nature of Brazilian law, if a labor dispute is made it goes into the labor court system regardless of the specific nature of the conflict. The US has no such unitary system of dedicated judges and courtroom staffs as their Brazilian counterparts.
It is therefore not surprising that Brazil is reputed for having the most advanced worker protection laws in the world. It deserves it. It will not sit down and allow its citizens to be exploited by the greedy capitalist few. Maybe the US can learn from this shining example from Brazil.
The hearing will be held in August and the Senate will solicit workers' testimonies and will create a second forum within the Brazilian government. That is how strong the Brazilian labor laws are and they have a lot of influence, even within the political circles. We shall follow this story to completion and bring you the latest on the hearing.
Expect us!
SOURCE:
http://thinkprogress.org/economy/2015/05/27/3662885/mcdonalds-lawsuits-brazil/