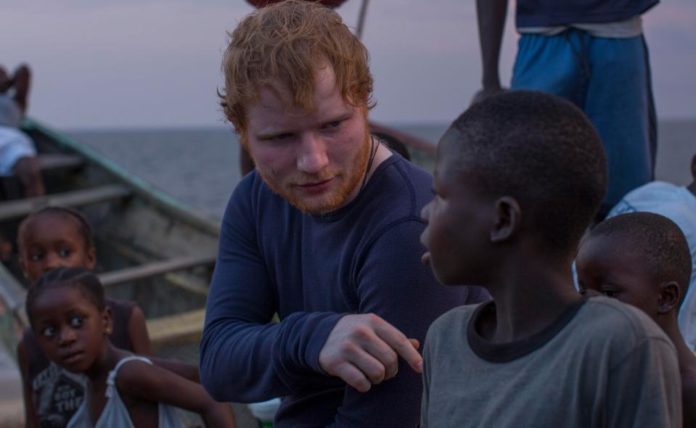 British singing sensation Ed Sheeran knows how it feels to be homeless and living on the streets.
At age 16, he dropped out of school, left his home for London, and for two-and-a-half years spent most nights playing in pubs, sleeping inside the Tube, or sleepless outside Buckingham Palace.  A few nights spent on the streets of London inspired Sheeran to write the song "Homeless" on his self-published 2010 extended play record (EP) "Loose Change."
Taken aback by the plight of Angel, a prostitute addicted to crack cocaine (a Class A drug) that he met at a gig in a homeless shelter, Sheeran wrote "The A Team." The song became a sleeper hit in 2011, and received a Grammy Award nomination for Song of the Year, Sheeran's first.
Times have changed but Sheeran remains as compassionate as he was in his early career.
The pop star stepped in to help six homeless kids during his trip to Liberia to raise awareness and funds for Red Nose Day, an annual charity event conducted by Comic Relief (a non-profit organization helping children combat poverty).
While filming in the slums of the poverty stricken African nation, he came across JD – a little boy who lost his mother and grandfather to Ebola, and was left to fend for himself on the streets after his father deserted him six months ago.
JD – who wants to attend school and become the president – and five of his closest friends owned just one set of clothes, slept in a boat on the beach bordering a dangerous slum, survived on just a cup of water and a piece of bread every day, and were being raped, beaten, and robbed by older boys in the neighborhood.
When Sheeran saw JD being hit by a man, he refused to leave his side and asked producers if he could immediately pay to move JD and his friends to a safe home until they can go to school:
"My natural instinct is to just put them in a car and just take them and just put them in a hotel until we can get them sorted. It doesn't matter how much it costs. Can we just get him and his five mates in a house with an older person to look after them? I don't think we can go until that's sorted."
Later, urging Red Nose Day viewers to donate to Comic Relief to help protect children around the world still living in danger of abuse and poverty, an emotional Sheeran recalled:
"We were literally walking away and this huge commotion started and we turned around and there was this guy, a lot taller than Lenny Henry, with JD in his hand just smacking him and smacking him. It really did not feel right leaving. I mean, the only thing you can do is help them, which we should."
JD & his friends, who @EdSheeran met, are now safe but many more children still live in danger. Help us help them https://t.co/F37MeFtJLe pic.twitter.com/EsQmWKjWfT

— Comic Relief (@comicrelief) March 24, 2017
Street Child, a UK based charity, arranged for JD and his friends to be taken under the wing of a caregiver after Sheeran's plea. JD, who is grateful to Sheeran and the millions of strangers who donated to re-build his life, told MailOnline he feels safe at night for the first time in months, with the woman he affectionately calls 'Ma':
"The beach at night can be a dangerous place.  One bad thing about living on the streets was that other boys would sometimes wake you up in the night and beat you hard just to take anything you had. Sometimes they took money if I had any, or they took my clothes. This made me feel very bad and scared at night.
"I used to sleep in canoes on the beach with my friends. Now I feel much better because I stay with Ma and she takes care of us. She always comes looking for us to make sure we are ok. She really cares about me. I didn't have that before. I feel good to stay with Ma. She is kind to us and cares for us. She makes me feel happy to stay with her. I am not afraid with her.
"I am very happy to be going to school soon. I want to be President, so I have to learn and study well. When I am President I can help all the other street children with food, shelter and school. I want to see all children in school uniforms."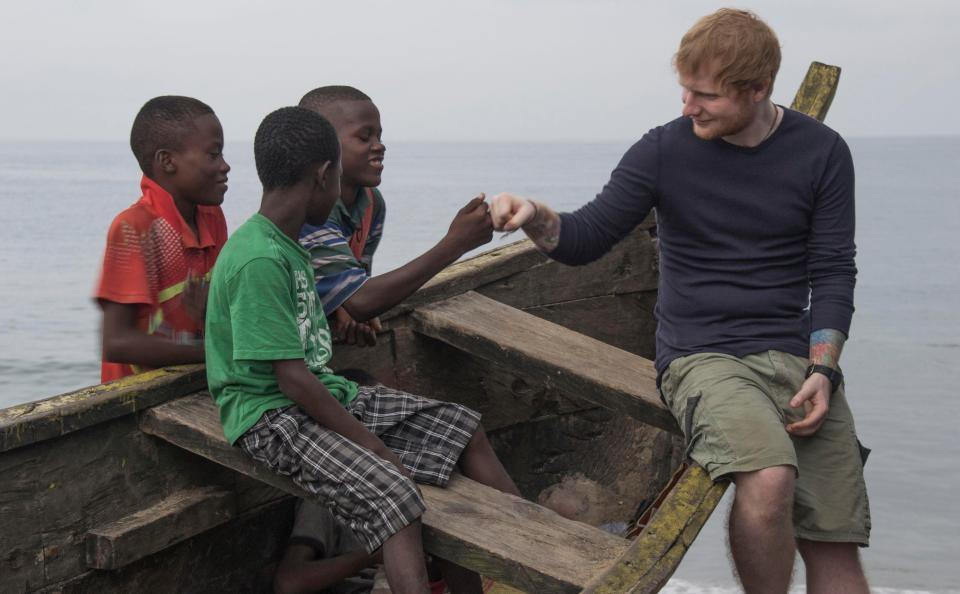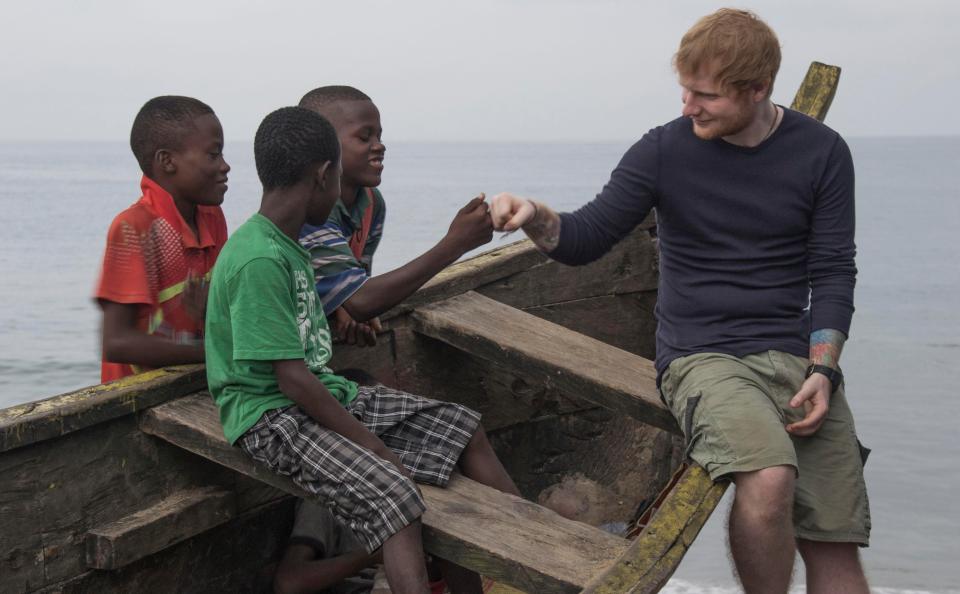 ---
This article (VIDEO: When Homeless Kids Moved Pop Star Ed Sheeran To Tears) is a free and open source. You have permission to republish this article under a Creative Commons license with attribution to the author and AnonHQ.com.
---
Supporting Anonymous' Independent & Investigative News is important to us. Please, follow us on Twitter: Follow @AnonymousNewsHQ