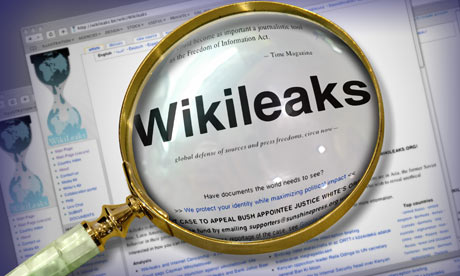 After 4 years of radio silence, Wikileaks will once again be accepting leaks and sensitive data from citizens of the world! On Friday, Wikileaks announced its new system of uploading sensitive documents and videos that need to be brought to the attention of the world. This new system will only be accessible through the TOR Network, as it will protect the identity of the source.
In 2010, Wikileaks voiced their disappointment about the seizure of their prior submission system, but that same year, they promised to introduce a new submission system and noted that it would take several years to build. Even after the seizure of the former system, Wikileaks still published sensitive data but submitting it was a tricky and un-intuitive process… they now hope that they will gather some momentum once again, with the help of this new system.
-You can access the new Wikileaks submission page here: wlupld3ptjvsgwqw.onion
(NOTE: You must download and utilize the TOR Browser Bundle to access the new site.)
-Download the TOR Bundle here: https://www.torproject.org/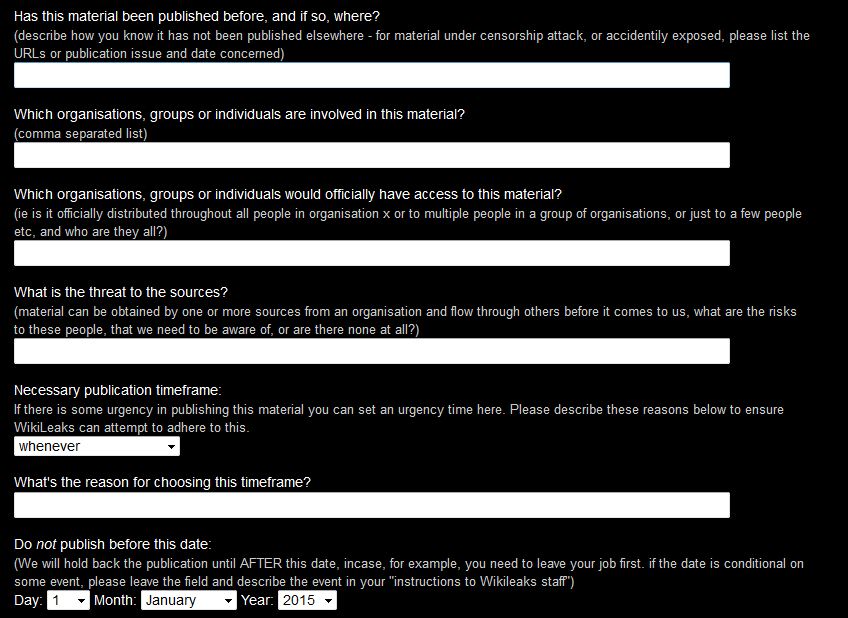 Image: Screen shot of the new Wikileaks submission page.
What is TOR?
TOR is free software and an open network that helps you defend against traffic analysis; a form of network surveillance that threatens personal freedom and privacy.
Read more here: https://www.torproject.org/about/overview.html
The new Wikileaks submission page has several new features and is quite user friendly as compared to the previous one. With the new page, you can select leak 'types' and even select a time and/or date to publish submitted data.
Learn more about submitting leaks to Wikileaks: https://wikileaks.org/index.en.html#submit
More about Wikileaks: Wikileaks was founded in 2006 by Julian Assange and has won various awards since its inception; the Economist New Media Award and the Amnesty International UK Digital Media Award are two of them.
---
You want to discuss a certain topic with likeminded people or you want to organize a local protest or you have an idea for a project that can help people in need in your local community or all around the world? Join our forum! www.anonboards.com
---
You want to support Anonymous Independent & Investigative News? Please, follow us on Twitter: Follow @AnonymousNewsHQ
---