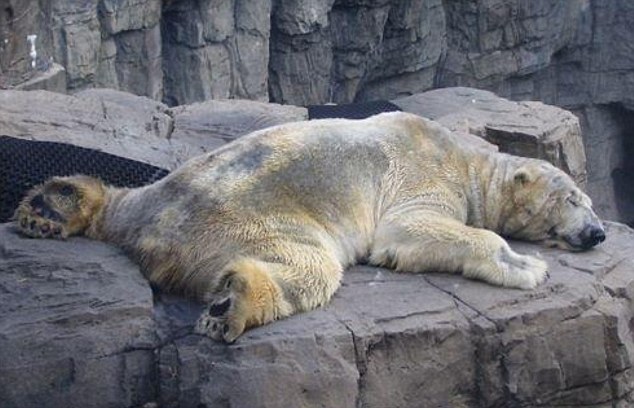 By Amanda Froelich at trueactivist.com
A polar bear named Arturo, who was forced to endure life in captivity in Argentina, recently died due to "complications from old age."
On July 3, 2016, a polar bear named Arturo died in Argentina due to "complications from old age." Located at the Mendoza Zoological Park in the South American country, Arturo had earned the title of the 'world's saddest polar bear', as he not only endured living in an abnormal climate for most of his life, he was also showing worrying signs of insanity after his mate died two years ago.
Despite activists employing their best efforts to ensure Arturo returned back to the Arctic, where he should have been thriving in -40C temperatures rather than 40C heat, he had to live his remaining years in a cement enclosure in the zoo.

Polar Bears can live past 40 years, but the zoo refused to relocate Arturo back to the Arctic because they claimed he was too old to make the journey. The lack of initiative resulted in the sad polar bear passing away just days ago.
An advocacy page for Arturo announced on its Facebook page:
"It is with the heaviest of hearts to inform you that Dear Arturo gave up his fight to live, and passed away today. Arturo I wish you had known of the so many people worldwide who loved you, who fought for you, who tried so hard to bring your plight more awareness."
In the past, hundreds of thousands of activists, as well as A-list actors, signed petitions and took to social media to express their disdain for the conditions Arturo had to live in. Even Cher, an actor who helped raise awareness about the Flint, Michigan, water crisis, Tweeted:
"Don't cry for me Argentina? No tears of Mrs. Christina Fernandez de Kirchner for tortured polar bear Arturo. Your hands are stained with his blood when he dies."

Unfortunately, animal rights advocates' efforts, though admirable, didn't result in Arturo's release, and he eventually died in the enclosure which can sometimes reach 100 degrees C during Argentina's summers.
Barry MacKay, senior program associate at Born Free USA, commented on the tragic news:
"Arturo spent a lifetime in conditions that I think would be inherently stressful and unkind to him as an animal. I think it's a tragic situation, and I hope that we can put an end to keeping these animals in environments that aren't good for them." 
It might be too late for Arturo, but perhaps the public will learn from the polar bear's passing and have more regard for wild animals and their need to thrive freely in the future.
RIP Arturo. 

Please comment your thoughts below and share this news!
---
This article ('World's Saddest Polar Bear' Dies After 22 Years In Concrete Cage) is free and open source. You have permission to republish this article under a Creative Commons license with attribution to the author and TrueActivist.com