Anonymous
Anonymous' biggest operation ever is in full battle flight. #OpParis, the largest Anonymous campaign has so far successfully taken down 5500 social media accounts related to the terrorist group ISIS 24 hours after ISIS called Anonymous "idiots."
The Anonymous vs ISIS showdown is only the beginning, with Anonymous vowing to wipe the Internet stage of all ISIS activity, rendering ISIS impotent of their recruiting network online.
It comes at a time when Anonymous calls for world unity against ISIS. "Our capability to take down ISIS is a direct result of our collective's sophisticated hackers, data miners, and spies that we have all around the world. We have people very, very close to ISIS on the ground, which makes gathering intel about ISIS and related activities very easy for us," Alex Poucher told RT.
The actions from the elite group of Anonymous members have also drawn attention from retired Army General, David Petraeus. In a Foreign Policy report, he commented that these actions and other intelligence recovered could have "considerable value" to counterterrorism operations.
"To date, hacktivists claim to have dismantled some 149 Islamic State-linked websites and flagged roughly 101,000 Twitter accounts and 5,900 propaganda videos. At the same time, this casual association of volunteers has morphed into a new sort of organization, postured to combat the Islamic State in both the Twitter "town square" and the bowels of the deep web."
Anonymous have declared a "total war" on the terrorist group following the attacks on Paris, and invite the world to show their support.
"[ISIS] does not have hackers like we have hackers," Poucher expressed, aware of the existence of hackers within the ISIS militant group. "They picked a fight with Anonymous when they attacked Paris, and now they should expect us," he said, adding that the collective "will not sit by and watch these terror attacks unfold around the world." The Paris attacks left some 129 people dead and over 300 injured, some still fighting for their lives.
---
Sources:
http://thefreethoughtproject.com/opparis-anonymous-takes-5500-isis-twitter-accounts-24-hours/
https://www.rt.com/news/322427-anonymous-isis-twitter-accounts/
http://foreignpolicy.com/2015/11/13/anonymous-hackers-islamic-state-isis-chan-online-war/
---
This Article (Anonymous vs ISIS: Anon takes down 5,500 ISIS accounts) is a free and open source. You have permission to republish this article under a Creative Commons license with attribution to the author and AnonHQ.com.
Do you like our independent & investigative news? Then please check these two settings on Facebook to guarantee you don't miss our posts: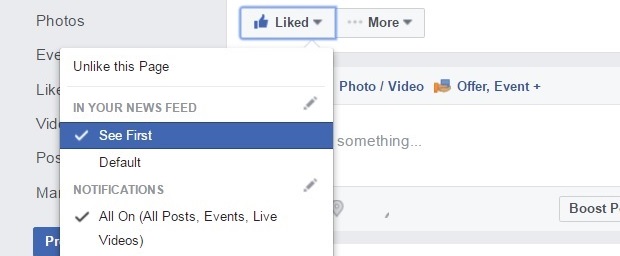 ---
Anonymous, Edward Snowden & Julian Assange recommends: Protect your PC & mobile devices from hackers and governments + surf and download anonymously