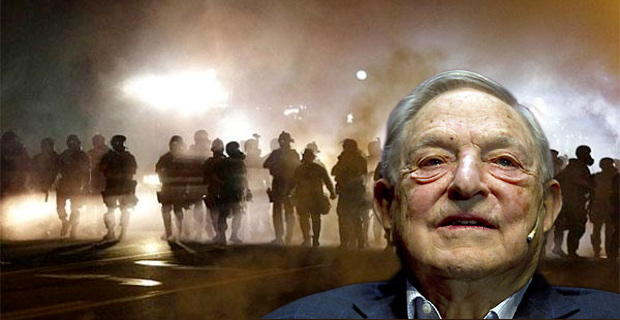 You can read part 1 here, part 2 here and part 3 here
Part 4
Other plans/media influence:
Soros has had a peculiar interest in the mass media and In May 2011, the Media Research Center reported that from 2003-2011, Soros had spent more than $48 million, "funding media properties, including the infrastructure of news — journalism schools, investigative journalism and even industry organizations." ABC, the Independent Media Centre, the Columbia School of Journalism and National Public radio were a few of the beneficiaries.
According to a Radio Free Europe Radio Liberty interview (the media brand was funded as an anti-communist news agency in 1949, itself contributing to the successful overthrow of the Czechoslovakian government in 1989. It had initiated the Velvet revolution by publicizing a hoax regarding a killed fictional student named Martin Šmíd) with Soros, he had also admitted that he had poured large amounts of finances into Russia. When asked about how he felt about the fact that the majority of Russians support Putin so strongly:
"I've really invested large amounts of money and a lot of effort into Russia. It was a major project of mine for maybe five to 10 years. And so it is a source of great disappointment how it turned out. But it's always only a small minority that really is willing to take very serious risks for principles. They were the dissidents under the Soviet system."
In the very same interview he claims that revolutions are ineffective and that he was not a, "particular fan of revolutions," while boasting about the revolutions that he had implemented.
A small minority that is willing to take risks for principles? Why, I reckon even ISIS could claim that moral 'high-ground'. Interesting that Russia is neither communist nor is its leader detested by the majority of its citizens (the opposite is true), yet he openly discusses funding dissident groups there.
Conclusion:
In conclusion, Soros had funded organizations and people linked to numerous revolutions. He even openly claims credit for these AFTER the revolutions, but seldom (or even never) before. Thousands had been killed in these and hundreds of thousands made refugees.  Some are in chaos, particularly his more recent attempts at regime change, and in a far worse position than before. Oligarchs linked to him have seized power in all of these nations.
This brings us full circle back to America. Do you really think this billionaire 'philanthropist' has middle-America at heart when he funds the US' nascent protests? If there is to be ANY accountability to the 99.9%, one had best not be funded by the 0.1%.
You might have noticed earlier that Soros already has some influence on US politicians, as observed in influencing their decision to attack Libya, and you might be wondering why he would simultaneously try to fund protests that might cause harm to them. Soros has a track record of funding revolution. More than that, he has a track record of being on the side that wins. As any financier worth his salt knows, it is always a good idea to hedge one's investments; diversification helps reduce residual risk. In his own words:
"Be in front of the revolution rather than behind it, because if they are behind it, they are going to lose the allegiance of the new regimes that are emerging."
Links:
Part 1: FERGUSON
Part 2: UKRAINE & LIBYAN CONFLICTS
Part 3: SERBIA & GEORGIA
---
You want to support Anonymous Independent & Investigative News? Please, follow us on Twitter: Follow @AnonymousNewsHQ
---