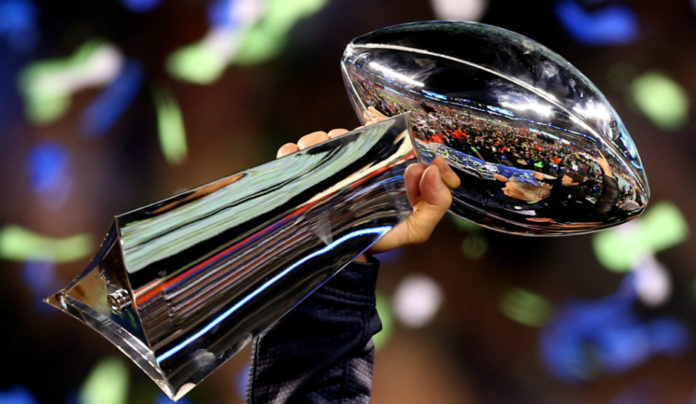 The Super Bowl – It was a week to sit glued to the television screen, or go out praising the rivalry between the Patriots and the Falcons to your friends.
The Super Bowl trained the attention of Americans across the nation; Lady Gaga's headline performance was said to impress as much as the Patriots' performance.  But what was happening in the world around us?
The entertainment switched on? Check. Concern yourself with nothing else? Check. Pass me that beer! Check.
It's not the first time and nor will it be the last when governments use a nationwide event to, well… hide other nationwide events from registering on the citizen radar.
Over the last week, events unfolded around us – massive ones with massive consequences; where were you when…
1. The US starts sabre-rattling with Iran…
It's uncertain if 'sabre-rattling' is a strong enough term, but over the last week, Trump has fired off many a tweet poking Iran with a nuclear stick.
For more than 2 centuries (yes, please, read that again) Iran has not attacked another country. But since they've announced the dumping of the American dollar (remember Iraq?) there has been congressional talk since the Obama administration on how to deal with 'the problem'.
READ MORE HERE: Iran Sells Oil to BP, Euro Preferred Over Dollar
H.J.Res.10 was introduced on Jan. 3 this year. In short, the US is preparing for a possible war with Iran.
H.J.Res.10 – the Authorization of Use of Force Against Iran Resolution gives absolute authorization to the "President to use the U.S. Armed forces as necessary in order to prevent Iran from obtaining nuclear weapons…"
It continues, "…specific statutory authorization within the meaning of the War Powers Resolution"
Unbeknownst to those fixated on the Super Bowl, the H.J.Res.10 has perhaps guided Trump to tweet provocations towards Iran – with no media coverage.
Iran is playing with fire – they don't appreciate how "kind" President Obama was to them. Not me!

— Donald J. Trump (@realDonaldTrump) February 3, 2017
2. Romania Witnessed the Largest, Longest Protest Since the Fall of Communism – a Quarter of a Million Turn Out.
Barely a thread of evidence was to be read of a quarter of a million Romanians turning out onto the streets demanding a new government decree to be revoked.
The protesters marched against the government's wish to decriminalize abuse of power offences via an emergency decree, sending shockwaves throughout the nation – essentially wanting to legalize their own government corruption.
READ MORE HERE: The Biggest & Longest Protests Since the Fall of Communism Plunge Romania into Chaos
The people stood up and protested for their rights and freedoms, and won. The decree was repealed and the government announced "Tomorrow [Sunday], we will hold a cabinet meeting to repeal this decree. I do not want to divide Romania. It can't be divided in two."
The people of Romania had won a fight against their government through uniting, while others watched the Super Bowl.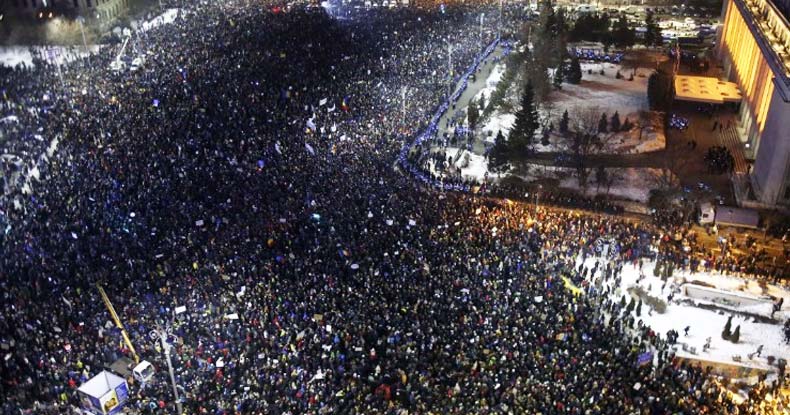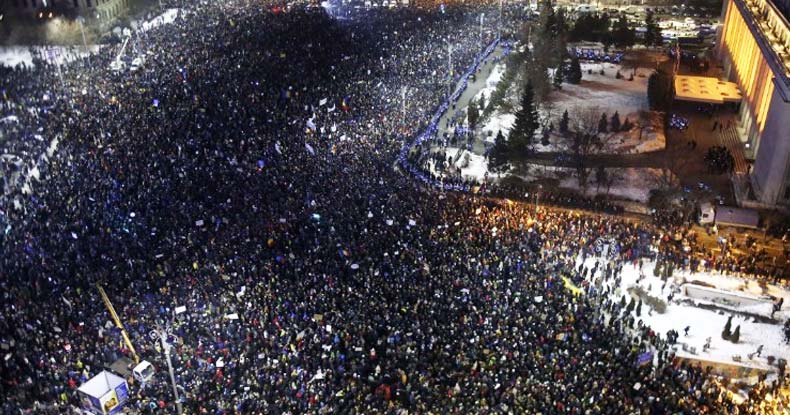 3. A Memoranda was Signed Expediting the Dakota Access Pipeline Process. Following Shortly After, Mass Police Raids on Protesters.
The ongoing protests at Standing Rock took a turn for the worse as the Super Bowl's sponsors hit the television screens hard prior to the big game.
On Wednesday, the National Guard and Police were given the okay to arrest and remove protesters from their camps. They also went after Tribal Leader Chase Iron Eyes, who now faces felony charges for moving his people to higher grounds.
READ MORE HERE: 'Not on Our Watch' — Veterans Promise 'Boots on the Ground' To Stop DAPL
Again, media didn't cover much of the raid on the camp that was now located on private property. Law enforcement reportedly had the blessing of the Tribal Council, too.
Meanwhile, President Trump is rushing through orders to help the approval of easements required so drilling can continue uninterrupted.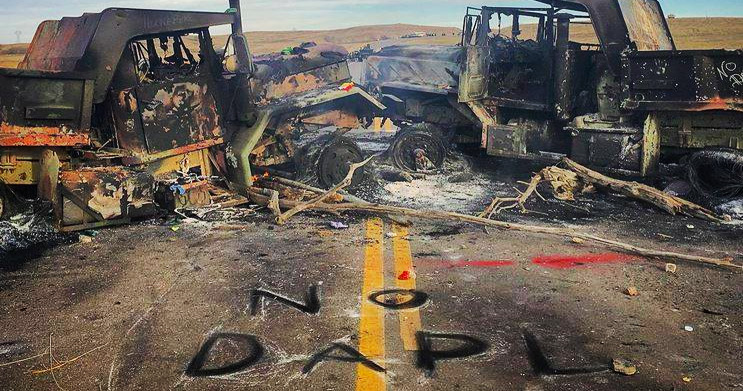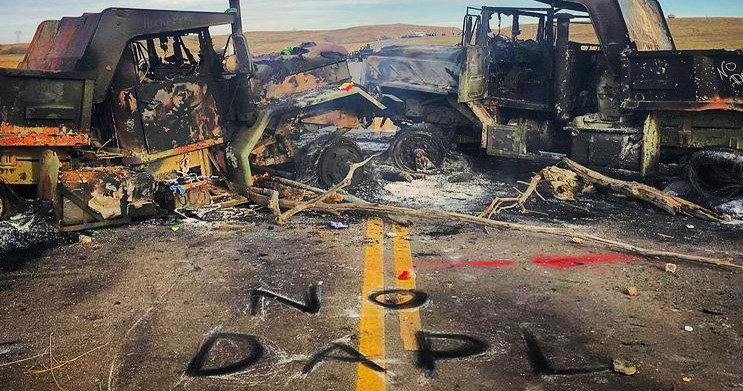 4. Just as Super Bowl Fans were Preparing for the Week Ahead, a Federal Judge Declares Monsanto's Roundup is Carcinogenic
Judge Kristi Kapetan issued a tentative ruling to have all products containing glyphosate – Roundup's active ingredient – as labelled as "probable cancer causes" by 2018.
Monsanto, naturally, have been up in arms, decrying the judge as unfit and the ruling unsubstantiated.
Around the same time, scientists in the UK have also established direct links between lab rats' liver disease and glyphosate exposure – at doses way below what is 'safely' recommended for humans.
READ MORE HERE: Ruling Granted Against Monsanto for Cancer Labelling of All Glyphosate Products in 2018
If you're still not upset, you should be. Glyphosate, in past studies, has been found in our blood, urine, skin tissue, breast milk, child immunizations and more, reports Amando…and these are for the people who haven't been in direct contact with the deadly herbicide.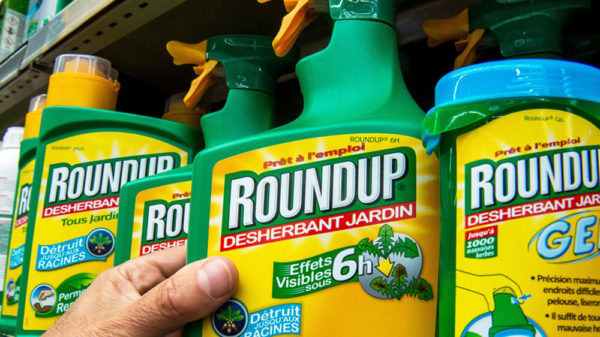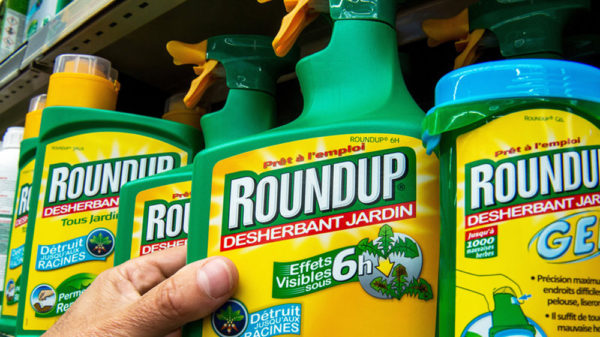 5. A New Travel Ban Has Been Invoked – This Time Against U.S. Citizens
Everyone is aware by now of the 7-nation ban overturned by a court judge that is now currently being appealed this week by President Trump. However, while preparing the snacks for the forthcoming Super Bowl, did you hear much about the travel ban against U.S. citizens?
Any citizen with unpaid taxes now faces their passport being revoked. Not only does the individual's passport get revoked, so does their citizenship status.
READ MORE HERE: The New Travel Ban You Didn't Hear About Is Against U.S. Citizens
The IRS has quietly used the 7-nation ban as a "smokescreen" and has introduced this new program set to roll out over the coming months.
At the moment, the target is set at anyone who owes around the $50,000 mark or more, but there is plenty of room to adjust this figure.
It seems President Trump's getting serious about his tax dodging…
This isn't about demonizing sports lovers or those who want to take a week off from our eve of destruction; it's about staying informed. Unfortunately, ignorance isn't a luxury that one can afford these days.
---
This article (5 Things You Missed During the Super Bowl Hype) is a free and open source. You have permission to republish this article under a Creative Commons license with attribution to the author AnonWatcher and AnonHQ.com.
---
Supporting Anonymous' Independent & Investigative News is important to us. Please, follow us on Twitter: Follow @AnonymousNewsHQ