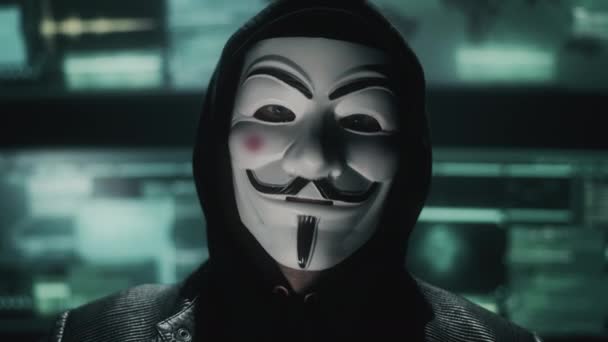 Documents released by Anonymous show that Russia is heavily censoring the narrative regarding its role in its war with Ukraine.
The Anonymous hacker collective has hacked into Roskomnadzor, the Russian federal agency responsible for monitoring and censoring media, and released 360,000 files, the group announced on Twitter.
JUST IN: #Anonymous has successfully breached & leaked the database of Roskomnadzor, the Russian federal executive agency responsible for monitoring, controlling & censoring #Russian mass media, releasing to the public over 360K files. #russia #Ukrainehttps://t.co/yCiybbEQXu

— Anonymous (@AnonymousNewsHQ) March 11, 2022
Anonymous' official statement regarding the legendary hack:
In the Cyberwar category, we are listing 340,000 files from the Роскомнадзор or Roskomnadzor of the Russian Republic of Bashkortostan. By population, Bashkortostan is one of the larger republics of the Russian federation, and Roskomnadzor is the Russian federal agency responsible for the monitoring and censorship of Russian media.
Roskomnadzor's activities are always a matter of public interest to the people of Russia and to the world. Their recent actions have only emphasized this:
Roskomnadzor has given instructions about what can be said and ordered media outlets to delete stories that call Russia's invasion of Ukraine an Invasion. In response to Facebook's fact-checking Russia's statements about the war, Roskomnadzor began restricting access to Facebook before later blocking it. Roskomnadzor also threatened to block access to Russian Wikipedia over their article about the Russian invasion of Ukraine. This follows an established history of similar actions in the past.
The source, a part of Anonymous, urgently felt the Russian people should have access to information about their government. They also expressed their opposition to the Russian people being cut off from independent media and the outside world. We are publishing this release in anticipation of Russia potentially being cut off from the global internet on March 11, and hope Russians will have time to download this data, before then.
The 363,994 files in this release are in 43,593 directories. The release is split in two parts.
Files
Over 360,000 files from the Roskomnadzor network, totaling 526.9 GB. According to the timestamps, some of the files are as recent as March 5, 2022.
Users are advised to be extra careful as some directories, like ПОЧТА Приемная, appear to contain large numbers of email attachments. Email attachments are often a vector of malware and phishing attempts, so use caution and tools like Dangerzone and others.
Databases
There are two directories that we identified as containing the raw data files in proprietary formats for a pair of databases. Together, they total 290.6 GB. We will soon be releasing the raw data while we look for solutions to extracting the data. One appears to be a legal research database that, according to the file timestamp, was last modified in 2020. The other appears to be a database for HR procedures.
The data can be downloaded in full from our site, split into two torrents for easier handling.
We are Anonymous.
We are legion.
Expect Us!
Related articles:
Anonymous Hacks Over 400 Russian Public Cameras – Broadcasts Ukrainian Civilian Death Count
Anonymous Hacks Russian TV & Streaming Services – Broadcasts War Footage From Ukraine
Anonymous Declares Cyberwar Against Russia: Takes Down News & Government Websites
Anonymous Leaks Russian Military Communication Frequencies – Jams Them & Plays Ukrainian Music
Anonymous Takes Over Putin's Yacht – Renames It To 'FCKPTN' & Sends It To 'Hell'
Anonymous Message To Russian Citizens