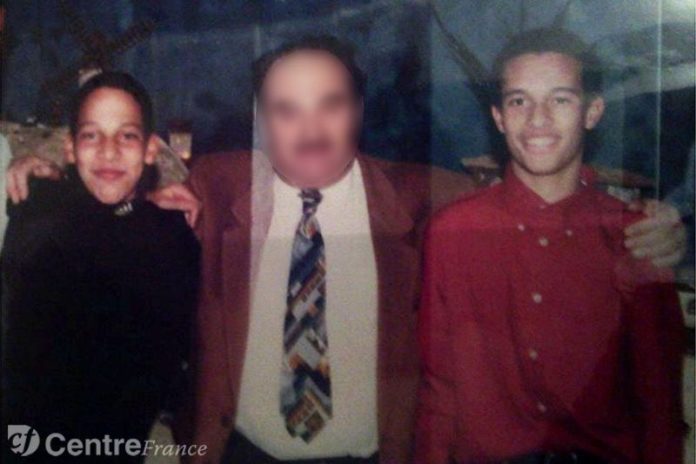 Brothers Cherif Kouachi, 32, and Said Kouachi, 34, the duo who ferociously butchered 10 journalists and two police officers at the Paris office of satirical magazine Charlie Hebdo on January 7; and Amedy Coulibaly, 32, who mercilessly killed 4 shoppers and a policewoman at a kosher supermarket in east Paris on January 9, were born, raised and radicalized in Paris and had extremist pasts. The trio have faced convictions, jail terms and a place on the US blacklist, and still they managed to slip through the homeland security net.
The below video shows Coulibaly pledging adherence to the Islamic State and claiming that he planned the attacks with the Kouachis. Cherif Kouachi disclosed to BFMTV that he received instructions from Al-Qaeda in the Arabian Peninsula (AQAP).

7 days after the gruesome attack, a top Yemen Al-Qaeda leader, Nasr al-Ansi, in an 11-minute video titled "Message regarding the blessed raid in Paris," claimed responsibility for the Charlie Hebdo massacre. He said, "AQAP orchestrated the attack as vengeance. Our organization chose the target, laid the plan and financed the operation."
Cherif Kouachi was born in 1980 in Paris' 10th arrondissement. Put in care homes before the age of 10, his childhood was described as chaotic. At 18, he moved to the north-east of Paris with his elder brother. Cherif, who delivered pizzas for a living, was arrested in January 2005 while attempting to travel to Iraq via Syria to fight with Islamic militants, he described himself to investigators as a "ghetto Muslim". A French TV documentary on radicalized youth showed footage of Cherif rapping and talking about how he learned that, "It's written in the texts that it's good to die as a martyr." He was jailed for three years with 18 months suspended.
Kouachi was on remand in the Fleury-Merogis prison, where he met Amedy Coulibaly, one of the prisoners involved in publicizing the terrible conditions of the mega-jail. He was imprisoned for robbery, receiving stolen goods and using false number plates. The two became close friends during the seven months in the same wing. Less than a decade later, Coulibaly joined the Kouachis in the Paris terrorist attacks.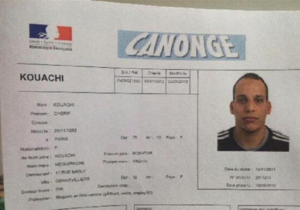 "The brothers were down for covert surveillance," German Interior Minister Thomas de Maiziere told German public service broadcaster ARD. US government sources said both Said and Cherif Kouachi were listed in two US security databases – one called TIDE that contains information on more than a million terrorism suspects, and in the "no fly" list maintained by the Terrorist Screening Centre. All three men had connections to the Buttes-Chaumont Network, a jihadist group that recruited fighters to battle the US-led coalition forces that invaded Iraq in 2003.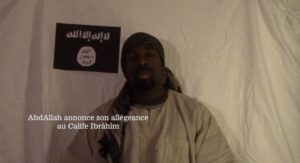 In 2010, Cherif was detained because of his links to a plot to break convicted terrorist Smain Ait Ali Belkacem out of prison. Police found Al-Qaeda propaganda videos from Cherif's home, along with evidence that he scrutinized jihadist websites. His brother, Said, was also a suspect in the case. Coulibaly was also involved in the prison break plot and was sentenced to five years in prison, where he and Cherif met again.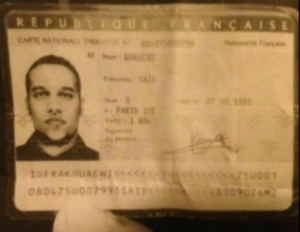 In 2011, Said and Cherif traveled to Yemen to train with AQAP where they met and subsequently received funding from Anwar al-Awlaki, an Al-Qaeda preacher who had orchestrated the 9/11 attacks on US. Hayat Boumeddiene, Coulibaly's partner, is also linked to the Kouachis. She exchanged over 500 phone calls with Cherif's wife in 2014.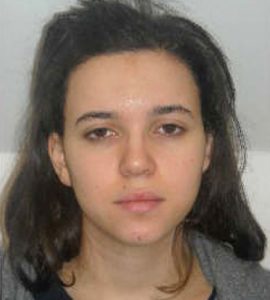 Related Articles:
50 Examples of Muslim Outrage About Charlie Hebdo Attack That Fox News Missed
The Dark Truth: The Terrorist Trio of Charlie Hebdo Massacre Were Radicalized In Paris
Here's What Motivated The Charlie Hebdo Murderers
Charlie Hebdo Fired 'Anti-Semitic' Cartoonist For Ridiculing Judaism In 2009
France Is Now Facing Its First Post–Charlie Hebdo Free Speech Dilemma
Muslim Mayor of Rotterdam Tells Radical Islamists To F*** Off On Live TV
Catholic League Defends Murders at Charlie Hebdo
#CharlieHebdo Shooting Suspect #MouradHamydInnocent? Classmates Defend The Teenager on Twitter
Terrorists' Slaughter of French Journalists Boosts Europe's Racist Far-Right
The Muslim Heroes of the Paris Terror Attacks
10 Things The Media Won't Be Talking About After The Paris Terror Attack
___________________________________________________________________________________
Sources:
https://news.vice.com/article/everything-we-know-so-far-about-the-men-behind-the-paris-terror-attacks
http://www.theguardian.com/world/2015/jan/12/-sp-charlie-hebdo-attackers-kids-france-radicalised-paris
http://www.nbcnews.com/storyline/paris-magazine-attack/al-qaeda-arabian-peninsula-claims-responsibility-paris-attack-n285856