As part of #OpNetNeutrality and #OpDefendTheNet, Anonymous has doxed Ajit Pai of the Federal Communications Commission (FCC). The hack was carried out by Anonymous Intel Sec on December 15.
You should have expected us! *HUGE* DOX of #FCC Chairman Ajit Varadaraj by #Anonymous #IntelSec [OVER 5000 EMAILS EXPOSED] #NetNeutrality #OpNetNeutrality #FCC #FuckFCC #OpFCC #DefendTheNet #StopFCC #StopTheFCC https://t.co/nsxX1UR1ZY

— Anonymous IntelSec (@AnonIntelSec) December 15, 2017
Included in the hack was the personal information of 44-year-old FCC chairman, as well as 33 street addresses, 10 phone numbers, and various emails, social media accounts, and the information of 42 family members and associates, according to The AEGIS Alliance. To view the full text on Pastebin, click here. Ajit Pai shut off his phone.
https://t.co/hIyo1G9C31 @YourMarkLubbers Ajit Varadaraj Pai of the #FCC has been #DOXXED #NetNeutrality@@VitalAnon @AnonLive @Anonwatch47374 @AnonyInfo @YourAnonNews @YourAnonGlobal @LatestAnonNews @AnonymousLatest @AnonymousLegion pic.twitter.com/0jJwSp92Ly

— The AEGIS Alliance (@AEGISAllianceTM) December 15, 2017
Anonymous-Feed brings attention to Ajit Pai's address. While some on the Internet argue that the address leads nowhere, a simple search on Zillow shows that this 6-bedroom home is worth $1.7 million.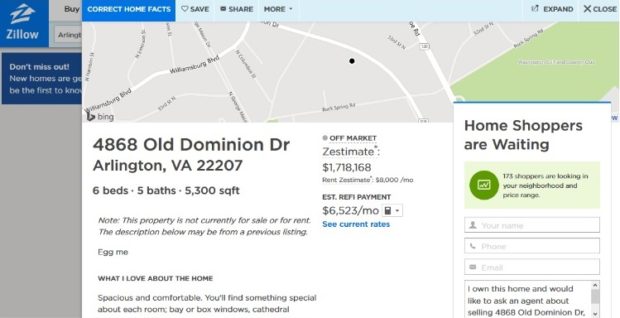 Anonymous Intel Sec is part of Anonymous Belgium and Europe. In response to the information leak, Twitter blocked Anonymous Belgium's account for 11 hours (LULZ). Apparently it didn't piss Twitter off too much. The following statement was made by Anonymous Belgium:
"Many of you have retweeted our tweet with the personal information about Ajit Pai Chairman of the United States Federal Communications Commision.
"Because of that tweet this morning we got a message of twitter support that they blocked our twitter account because of violating the rules against posting private information, our twitter account is online but we can not tweet or retweet for the next 11 hours.
"We already knew this would happen before we tweeted it out that's why we like to say with that we took this sacrifice with a lot of pride.
"Keep fighting for the internet our home! #OpDefendTheNet #NetNeutrality #Anonymous"
The FCC had been warned, and it is presumed attacks will be ongoing. Our congratulations to Anonymous Intel Sec and Anonymous Belgium for a job well done.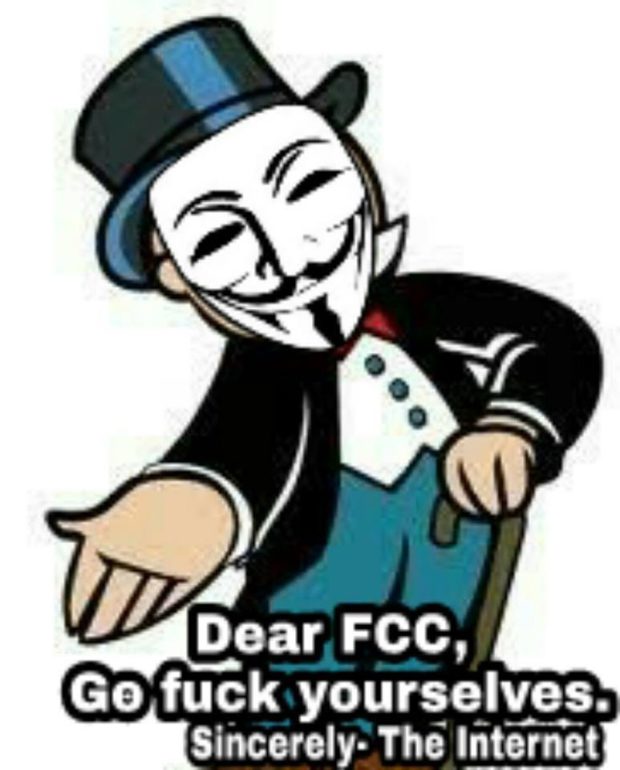 A message to the FCC from the Internet.