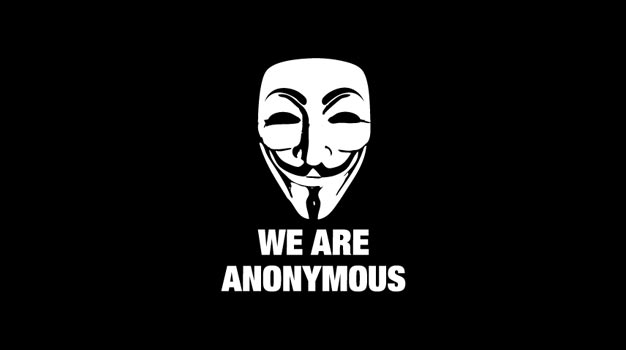 What/Who is/are Anonymous? Cyber terrorists, freedom fighters, a group of hackers, revolutionaries or an organization? Anonymous is a movement. Anonymous has no leadership; if you believe in Anonymous, and call yourself Anonymous, you are Anonymous.
How big is Anonymous?
Anons around the world have moved from opposing Internet censorship and control to attacking governments silencing the people's rights, standing for freedom of expression, animal rights, helping the less fortunate, protecting children from online/offline abuse, protesting police atrocities, questioning and exposing the arm-twisting tactics of the rich, safeguarding the activists, publicizing cyber security threats, and attacking the attackers – the terrorists.
Anonymous was born out of 4Chan, a forum popular with hackers and gamers, in 2003. However, that loose band of people has now gone beyond 4Chan, and has become something much bigger. While it is hard to predict the actual size of the group and their activities, we bring to you some of the most important and powerful operations carried out by the decentralized hacktivist community.
Project Chanology (2008)
Anonymous first announced themselves to the world in 2008, with the declaration of an online war on the Church of Scientology. On January 14, a video that was produced by the Church was leaked to the Internet and uploaded to YouTube. The video featured an interview with the actor Tom Cruise. Calling the action by the Church of Scientology a form of Internet censorship, members of Project Chanology organized a series of DDoS attacks against Scientology websites, prank calls, and black faxes to Scientology centers. On February 10, roughly 7000 people protested in more than 93 cities worldwide, wearing the Guy Fawkes masks.
Operation Payback (2010)
After the torrent sites, including The Pirate Bay, were DDoSed in September, Operation Payback was started as a coordinated, decentralized cyber attack on opponents of Internet piracy. In November, when WikiLeaks began releasing hundreds of thousands of leaked US diplomatic cables, and PayPal, MasterCard and Visa cut off service to the organization, Operation Payback expanded to include Operation Avenge Assange. On December 8, a coordinated DDoS attack by Anonymous brought down the PayPal, MasterCard and Visa websites. PayPal estimated that the damage had cost the company $5.5 million.
Operation Tunisia (2011)
Due to censorship of the WikiLeaks documents and the Tunisian revolution, as many as eight Tunisian government websites were targeted by Anonymous. In an open letter, Anonymous said that it had launched DDoS attacks to highlight a spate of recent riots that had taken place over youth unemployment in the country as well as Internet and press censorship.
Operation Egypt (2011)
Under Operation Egypt, Anonymous collaborated with the activist group Telecomix, to help rebels access government-censored websites during the 2011 Egyptian revolution. They also created various dial-up web access points, taught Egyptians how to validate SSL keys and certificates to circumvent the imposed restrictions, and launched their own DDoS attacks on government websites, along with the website of the ruling National Democratic Party – these websites remained offline until President Hosni Mubarak stepped down.
#OpDarknet (2011)
On October 14, Anonymous shut down more than 40 websites for sharing pedophilia and released the names of more than 1,500 alleged users of Lolita City, one of the largest child pornography websites—more than 100GB of child pornography was contained on the site—after it launched #OpDarknet against the child porn community online. They struck again in 2014, exposing 190 alleged pedophiles and revealing their IP addresses.
#OpMegaUpload (2012)
On January 19, the FBI arrested four employees of MegaUpload.com, a popular file sharing service, and charged them with conspiracy to commit racketeering and criminal copyright infringement. Within minutes of the announcement, Anonymous announced #OpMegaUpload, and brought down the homepages of the Motion Picture Association of America, the Recording Industry Association of America, Universal Music, the US Copyright Service, the US Department of Justice, and the FBI.
#OpPirateBay (2012)
After the Swedish government disabled various torrent sites (including The Pirate Bay) in September, Anonymous called it a crime against freedom to information and disabled some of the Swedish government's affiliate sites in protest against the raid on PRQ. In 2014, after the Swedish police raided The Pirate Bay data center in Nacka, the group hacked into the email accounts of not only the Swedish government, but also the e-mail accounts of Israel, India, Brazil, Argentina, and Mexico, and opened their email addresses with passwords in plain-text.
#OpTyler (2012)
Anonymous started developing Tyler – a secure, no cost, decentralized and encrypted social network, where users could whistleblow securely, network anonymously, and feel safe from surveillance – and planned to launch it on 12/21/2012, the day many believed the world would end. TYLER was supposed to be a P2P encrypted software, in which every function of a disclosure platform was required to be handled and shared by everyone who downloaded and deployed the software. The project was shelved because, apparently, the people were 'not ready' yet.
#OpIsrael (2013)
#OpIsrael was launched on April 7, the eve of Holocaust Remembrance Day, to "erase Israel from the Internet" in protest against crimes that were allegedly committed against the Palestinians. In a massive cyber attack, Anonymous shut down several government sites, including those of the Prime Minister's Office, the Israel Securities Authority, the Immigrant Absorption Ministry, and the Central Bureau of Statistics. #OpIsrael was launched again in 2014 and in 2015, and the attacks "will not stop until the police state becomes a free state and Palestine is free."
Anonymous Operation Israel | Target: DOWN | http://t.co/2VSXf5vkXO | #Anonymous #OpIsrael #FREEPalestine #Revolution

— Anonymous (@YourAnonNews) April 7, 2013
Anti-Israel hackers warn: Prepare for #OpIsrael http://t.co/JT3Lqsd1a1 pic.twitter.com/b7DRym3jsN

— Anonymous (@AnonRRD) April 6, 2014
#OpIsrael: 700 sites hacked, thousands of Social Media, Paypal credentials leaked | http://t.co/KvVOhUeZ10 via @HackRead

— #OpIsrael (@Op_Israel) April 7, 2015
#OpAwakeTheMasses (2013)
In an attempt to awaken the world and inspire people to take action against their governments – if they believe that the people they elected serve the corporate monopoly instead of serving the citizens' best interests – Anonymous launched Operation Awake The Masses in April, 2013. The idea – that a better world is possible – found credence in 2014, as well as in 2015.
#OpOK (2013)
Anonymous launched #OpOK in an effort to assist with the clean up/recovery effort in Oklahoma, after the tornadoes left a trail of destruction through the state on 5/20/2013.
#OpSafeWinter (2013)
#OpSafeWinter was started to highlight the homeless situation throughout the world. In addition to this message, the operation was also launched in an effort to build up a resource network for food supply, blankets, clothes, socks, amenities for warm showers and other similar items that can be donated. Launched to coincide with World Homeless Day in November 2013, the international effort to battle against homelessness provided homeless support in 12 different countries. This year, there is another context to #OpSafeWinter: the refugee crisis and anyone suffering because of war or injustice.
#OpKKK (2014)
Anonymous announced #OpKKK, or "cyber warfare", in November 2014, in retaliation to threats of violence made by the Ku Klux Klan against protesters during the riots in Ferguson, Missouri.
Last year, Anonymous seized the Klan's main Twitter account and revealed KKK's identities. This year, on the first anniversary of the Ferguson protests, the group unmasked up to 1,000 KKK members and published dozens of phone numbers and email addresses belonging to members of the Ku Klux Klan.
#OpIceISIS (2014)
Anonymous first declared war on ISIS in June 2014, under #OpIceISIS. Under this operation, Anonymous aimed to attack ISIS' financial sources, amid the beheadings of civilians and well-known journalists. "We plan to attack several countries that were knowingly supporting ISIS FINANCIALLY including Turkey and Saudi Arabia. We warned that if they continued to support ISIS we would be forced to destroy their virtual infrastructure," an Anonymous member told France24.
#OpDeathEaters (2014)
Anonymous is fighting child sex abuse by targeting online pedophile networks. The objective of #OpDeathEaters, named after the followers of Lord Voldemort in the Harry Potter series, is "to set up an independent, internationally linked, victim-led inquiry into all the areas which do not appear to have been investigated properly." The overall goal of the campaign has been described as a means to end worldwide trafficking.
#OpFerguson (2014)
In the wake of the fatal police shooting of Michael Brown, an unarmed African-American teenager, Anonymous threatened to wage a war of its own, telling police, "we are watching you very closely." They set up a website and a Twitter account to organize cyber protests, and hacked into the City of Ferguson website. As a result, all city email accounts had been taken offline.
#OpAnonVerdict (2014)
Following the multiple police shootings that occurred in 2014, Anonymous launched cyber-attacks that specifically targeted officers that were involved in the shooting of Michael Brown in Ferguson, Missouri; John Crawford III in Beavercreek, Ohio; Tamir Rice in Cleveland, Ohio; and Dillon Taylor in Salt Lake City, Utah — among others.
#OpSerenaShim (2014)
In March, Anonymous launched #OpSerenaShim for the American reporter that was murdered in Turkey on October 14, 2014 for exposing Western support of ISIS. Anonymous have taken up her cause and will see to it that justice will be obtained for Serena and her family. On Shim's birthday, October 10, and on the one year anniversary of her death, October 19, 2015 #OpSerenaShim conducted a Twitter Storm to demand justice for Serena Shim and truth for all.
#OpCharlieHebdo (2015)
Anonymous launched #OpCharlieHebdo to avenge the brutal murder of Charlie Hebdo journalists on January 7th. The group not only rendered the jihadist websites inaccessible through the denial of service (DDoS) attack, it took around 200 suspected jihadist Twitter accounts and published details of 14 Facebook profiles it claimed belonged to jihadists.
#OpISIS (2015)
Although Anonymous first announced its plan to counter ISIS' massive online presence in June 2014, and ramped up its efforts following the January 7th Charlie Hebdo shooting, the hacktivists launched #OpISIS in February to target thousands of social media accounts that were being used by ISIS to recruit new members and disseminate propaganda.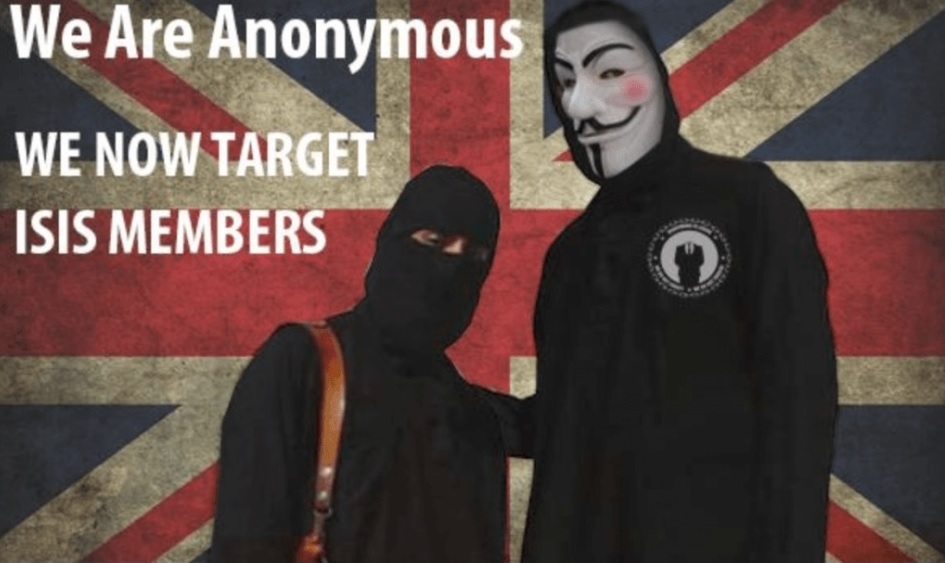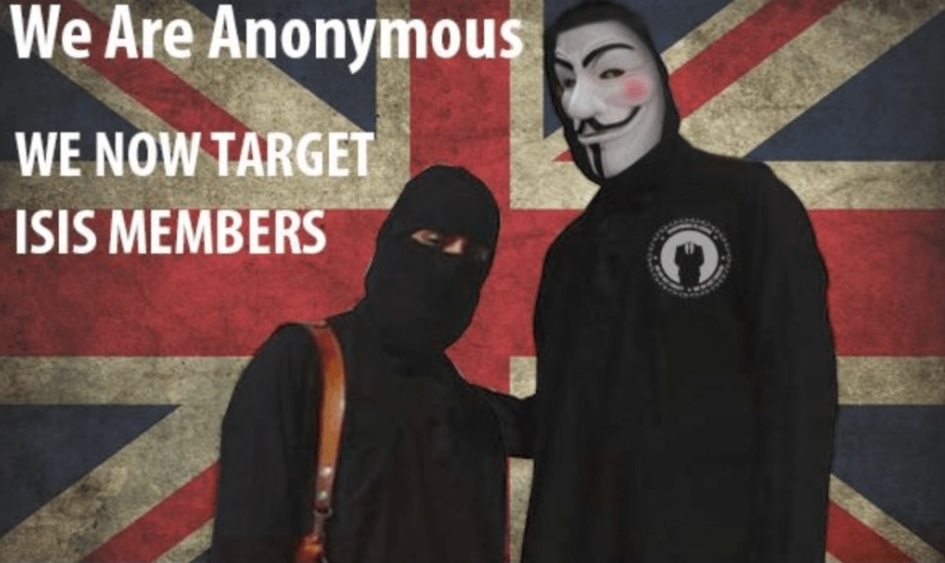 In Round 1 of #OpISIS, Anonymous published a list of over 1,000 social media accounts, email addresses and recruitment sites it says were "exposed and destroyed" by Red Cult Anons. In Round 2, Anonymous exposed thousands of ISIS accounts to show that it is not that difficult to fight back against ISIS online. In Round 3, Red Cult Anons issued an ultimatum to Twitter and the US government. In Round 4 of #OpISIS, the Red Cult team hacked an ISIS networking website and released the vast contact information, including IDs, usernames and passwords, of the members of the pro-terror site.
#OpISIS has turned into an online war against ISIS, with over 10 massive cyber attacks conducted since February. According to an in-depth investigation by Foreign Policy, Anonymous have taken down 149 Islamic State-related websites and have exposed 101,000 Twitter accounts and 5900 propaganda videos.
#OpBaltimore (2015)
In response to the death of Freddie Gray, a young black man that died at the hands of the police, Anonymous announced their #OpBaltimore in May. The group hacked into the police servers in Baltimore and released the hacked data, including the email addresses and passwords of police officers, to the web via Pastebin.
You remember from the @BaltimorePolice emails. Here are the passwords of emails. Enjoy http://t.co/mDXmfdd4t8 U mad bro? #Anonymous #AntiSec

— Anonymous (@AnonymousGlobo) May 5, 2015
#OpParis (2015)
The November 13 terror attacks in Paris prompted Anonymous to launch their biggest operation ever – #OpParis – "to identify and report supporters of the atrocious Paris attacks in an effort to assist finding those responsible, demonstrating that we do not tolerate such atrocities and gather information that could help prevent further attacks in the future." In just a few days, #OpParis took down 5500 social media accounts related to ISIS – 24 hours after ISIS called Anonymous "idiots."
Make no mistake: #Anonymous is at war with #Daesh. We won't stop opposing #IslamicState. We're also better hackers. #OpISIS

— Anonymous (@GroupAnon) November 15, 2015
#OpTrump (2015)
Anonymous launched #OpTrump in early December, in response to Donald Trump's proposal that all Muslims be banned from entering the United States "until the country's representatives can figure out what's going on" with ISIS-linked attacks, like the recent mass shooting in San Bernardino. A group of hacktivists targeted Trump's website for several hours with distributed denial of service (DDOS) attacks on December 9, to denounce the real-estate mogul for his anti-Muslim comments.
#OpWhales, #OpSeaWorld And #OpKillingBay (2015)
Anons worldwide united for #OpWhales, #OpSeaWorld and #OpKillingBay to raise awareness about the cause and to spread the message through information, data and reality. In late November, a group of online hacktivists launched a 13-hour DDoS attack on five government websites in Iceland, to protest against the nation's active whale-hunting ventures. The group struck down the websites of Narita and Chubu airports – two of Japan's busiest airports – with powerful DDoS attacks and forced them to stay down in October, as part of its campaign against dolphin hunting, a practice that, though controversial, is still legal in Japan.
#OpExposeCPS (2015)
Anonymous announced Operation Expose CPS in February to expose the corruption and rampant child abuse plaguing the Child Protective Services, to force the FBI to investigate the CPS-DHS system, to bring the criminals to justice, and to stop the unjustified terror campaign against parents and their children.
#OpBEAST (2015)
The aim of #OpBEAST was to raise awareness about animal-cruelty and target websites that promote bestiality – the enactment of sexual relations between a human being and an animal – with DDoS and defacement. On April 13, hackers not only conducted a cyber attack that defaced seven and removed six animal-porn websites, they targeted the world's largest bestiality forum, beastforum.com, with a DDoS attack and forced it offline.
#OpAnonDown (2015)
On July 17, a Royal Canadian Mounted Police officer mercilessly shot and killed a masked Anon outside the Fixx Urban Grill restaurant in Dawson Creek, British Columbia, Canada. Anonymous vowed to avenge their fallen Anon with the launch of #OpAnonDown. "The focus of this Op going forward will be gaining justice (and vengeance if necessary) for our fallen comrade in Dawson Creek. But we will also memorialize our previously slain brethren, and prepare to take action for future Anons killed by police – as we have no doubt they will cut down more of us."
#OpCyberPrivacy (2015)
On June 17, after Anonymous had uploaded a couple of videos that voiced their objection of the approval of anti-terror law C-51, the online hacktivists attacked Canadian government servers and took down the Canadian Senate and government of Canada websites. Anonymous considered #billc51 to be a clear violation of the universal declaration of human rights. In addition, Anonymous also considered #billc51 to be a law that would remove the legal protections that have stood enshrined in the Magna Carta for 800 years.
#OpNimr (2015)
Protesting the horrendous human rights record of Saudi Arabia, Anonymous is attacking the government websites of the Kingdom of Saudi Arabia under #OpNimr – in support of 17-year-old Mohammed al-Nimr, a Saudi anti-government campaigner who has been convicted of anti-government activities and faces execution.
Million Mask March
The first Million Mask March, November 5, 2013, somewhat represented a "day of civil disobedience" as Anonymous stepped out of the Internet and on to the streets to protest against perceived power imbalance in the establishment. Rallies, both peaceful and confrontational, were held in 450 cities around the world including Washington DC, London, Rio de Janeiro and Tokyo to protest austerity, surveillance, corporate greed and corrupt governments. The Million Mask March 2014, was one of the largest protests in the world. Across the globe, hundreds of thousands took part in Million Mask March 2015, though the event received mixed support and success.
AND, these are 14 Anonymous Operations you may not know are happening right now…
---
This Article (How Big And Powerful Is Anonymous?) is free and open source. You have permission to republish this article under a Creative Commons license with attribution to the author and AnonHQ.com.